If you are a college student, you should stay up to date with your coursework. It is because throughout the academic years you will get a large number of tasks. If you don't stay on track, you will fall way behind your peers.  This can affect your marks and ruin your grades.
Unfortunately, not keeping up with coursework is one of the reasons for students to drop out of schools and colleges. Yes, we know what you must be thinking. You have so many works to do. How will you get all the coursework done on time? Allow us to tell you that the task is not as impossible as it seems.
All you have to do is develop your time management skills. All the professional academic writers have mastered this skill to finish the tasks on time. If you can acquire this skill, you will not only be able to complete assignments quickly, but you can write impressive coursework.
Here's what you need to do to stay up-to-date with your coursework:
Prepare a schedule

Source-  https://www.shutterstock.com/image-vector/vector-illustration-blank-timetable-158386649
The first thing that you need to do is create a schedule. You should keep separate time for each of your tasks. This way, you can have a clear idea about which work you will do after which one. Also, you won't be wasting your time doing something unimportant. You can keep a specific day just to do the research for the task or complete a chapter.
Prepare your schedule by considering the time you work the best. You might like to work in the early hours of the morning or late at night.  You can choose the time when you will be productive.
*Note- Once your schedule or time table is created, follow it. Make sure that you don't take time off to do insignificant tasks.
Know what you have to write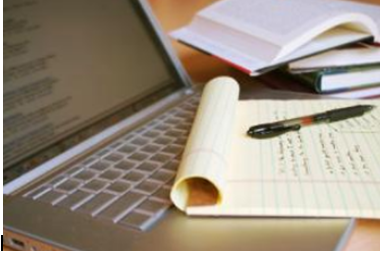 Source- https://my.cumbria.ac.uk/Student-Life/Learning/Skills-Cumbria/Academic-Writing/
Before you even start with your coursework, learn what kind of task you have received and what you have to do. It can be an academic task or a practical one. When it comes to academic papers, there are so many types. You need to know exactly which structure, style, language, etc. you have to use to write your copy. You should gather this knowledge beforehand, so that you don't get stuck while writing.
Be organised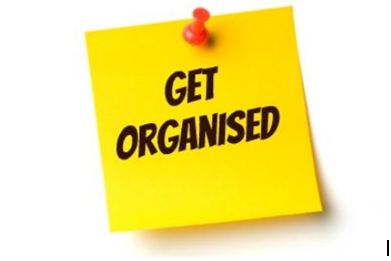 Source- http://beorganised.co.nz/tag/summer/
The key to becoming time-efficient lies in being organised with everything. To submit your coursework before the deadline, you should:
Organise your notes– In order to write great coursework, you have to do in-detail research on the topic. This means that you will have several notes. But, if those are not kept in an organised way, you will find it really difficult to write your coursework. You might not be able to find out the necessary notes at the right time. This can waste a lot of your time and delay the process of writing.
Organise your files on the computer- Quite similar to your hard copies, you might have many notes or resources on your computer. If those are not organised, you will never find them according to the sequence of the argument. Name each folder properly, highlight the sections of the e-books you are using, bookmark the links, keep all the downloaded files in one folder, save your tasks regularly, etc.
Organise your desk- It is necessary to keep the desk clean and organised. Keep your notes, pen, paper and all the other things on your desk. Ensure that everything is within reach. Thus, you won't have to get up in between writing to find something and waste time in that.
Prioritise the tasks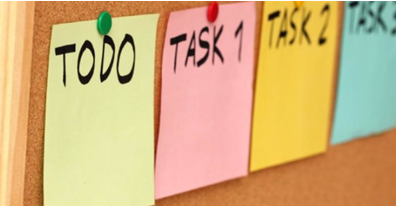 Source- https://www.farmmanagement.pro/3-ways-to-prioritize-tasks/
Another thing that you have to do is priorities the coursework you have received. You cannot select a task randomly and start with it. You should segregate the task according to its urgency, importance, the time it will take to complete, etc. You can also do the easier coursework first and then start with the tougher task.
Do the work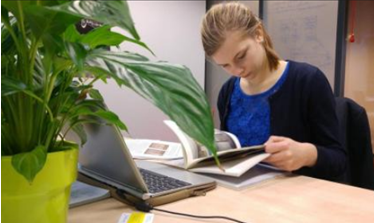 Source- https://blog.edlounge.com/5-simple-ways-to-manage-coursework/
While doing your coursework, make sure that you motivate yourself. If you need help with the same, remember the following points:
Get rid of distractions- If you want to work fast, you must get rid of all distractions. Keep your phone away and restrain yourself from using social media, TV, gaming device, etc.
Concentrate- When you are writing your coursework, put all your focus into it. This way, you can complete the task on time.
Take breaks- You must take short breaks while writing. This will help you to clear your mind and work more efficiently.
Get help if you are stuck- It is alright if you want to take help from others. You can ask your professor, friends or family members to help you out.
Remember the above-mentioned tips to stay up-to-date with your coursework. Follow the suggestions and your tasks won't pile up anymore.
Do you need assistance with coursework writing? Get help from the experts of MyAssignmenthelp.com
Is coursework writing giving you nightmares? Do not worry. To bring an end to your struggles, MyAssignmenthelp.com has introduced a diverse range of academic services. With our help, you can forget all about the fear of failing to submit the coursework on time.
Hire our experts to submit perfect papers on any subject or topic. You can finally get your dream grades using the finest materials provided by us.
Do you always miss the deadline and lose points for that? This will end right here at MyAssignmenthelp.com. Our experts have great time management skills. You will get your orders on time and you will never face a penalty for late submission.
Our efficient customer support executives stay online all the time, so that you can solve all of your queries instantly. Our customer support team executives are always available for you.
Contact us now and excel in academics.
Was this article helpful?
YesNo