So, you have successfully graduated from college! Heartiest congratulations! It is time for a well-deserved celebration!
But after these celebrations begin to fade, you need to get serious about your life. It is time to face the professional world. You have all the skills and now it's time to plan your career. The professional world is equally competitive compared to the academic world. Finding work which matches your need, expertise and passion is a challenging task. And the more challenging task is to constantly answer the relatives, neighbors and friends when they ask about your future plans!
Every year, countless number of fresh graduates enter the job market aspiring to get the best profiles. The competition becomes fierce when the existing experienced professionals also compete with them as they seek better opportunities. All the employers look for the best candidates who are diligent, hard working and innovative. So how can you stand out in front of the prospective employers when hundreds of students compete for a single job? It is difficult but not impossible. Here we provide you 10 important ways which would help you to stand out at your workplace.
1. Do the job that you want
It may be a clichéd statement but it holds truth even today. In a recent survey, it has been found that at an average, a person changes his/her career at least five to seven times in their complete professional life. Obviously, they jump careers because the present job does not content them anymore. You may also face the same in the initial years. Do not get disappointed if the first job does not make you feel complacent. Sometimes these temporary occupations are essential to identify the personal strengths and inclinations. It is your career and you have the full liberty to choose the job and change it if the work no longer interests you. But don't change very often as employers hate fickle minds!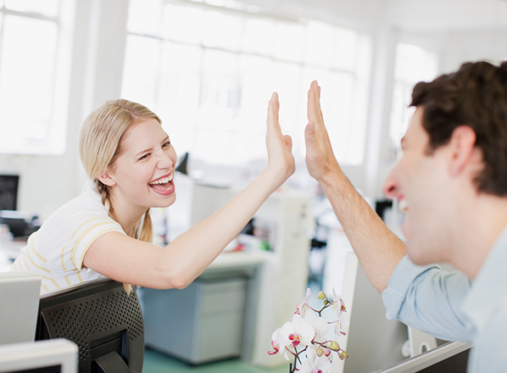 If you are wholly committed towards your passion then you can start your career through volunteer services or internships. You will get valuable experience and it will also give you a window to impress the employer!
2. Know your industry
If you know in which industry and field you are planning to work then it is important to remain updated with every possible news and developments from your field of interest. You should be aware of the latest trends — which firms are doing well and the future prospects. Above all, you should know what skills and qualities are required to sustain in the industry. Experts comment the more information you have, your passion and purpose begins to unfold rapidly.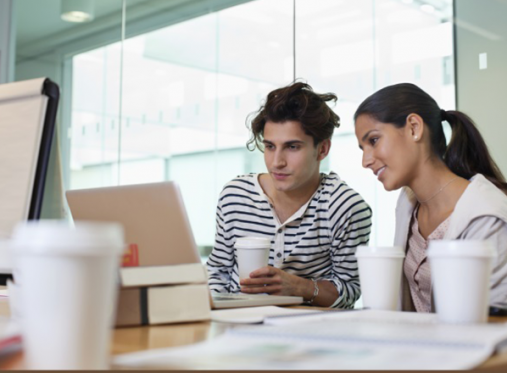 When you will have detailed knowledge and information about the industry, you will find it easier to identify the strategies which would help you to fit into it. Find the areas where you need to excel and start your preparations!
3. Empower your network
There are plenty of opportunities in the job market but none of them are going to come in easy for you. So, it has become immensely important to build networks which would help you to get the best job. Though both the processes are important but connecting to the people over the internet is not very effective compared to personal communications. When you skillfully communicate with people personally, they will definitely consider you for opportunities. But do not ignore social media. Maximize your connections through personal interactions and social media and help yourself to stand out from the competition.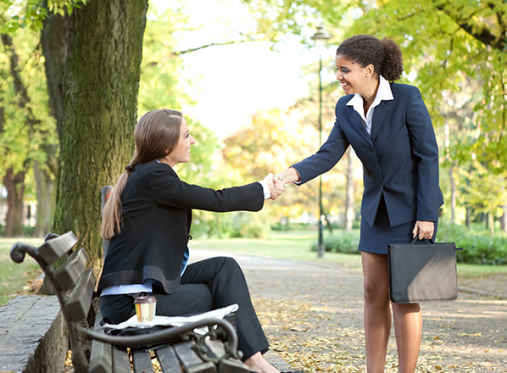 You can also take assistance of your relatives and well wishers. They will help you to build contacts in their spheres of influence. Moreover, your relatives or friends will be your personal reference in any job. Do not forget to share your strengths in normal conversations with them so that they remember you in the moments of need.
4. Be your own PR agent
There are many grads who don't want to depend on others to expand their network. Are you one of them? Then we commend your self-belief. You can yourself be your best advocate when you don't need the support of anyone else. Prepare a professional resume and carry it wherever you go. You can also have your personal business cards and portfolio to augment the chances of getting the job.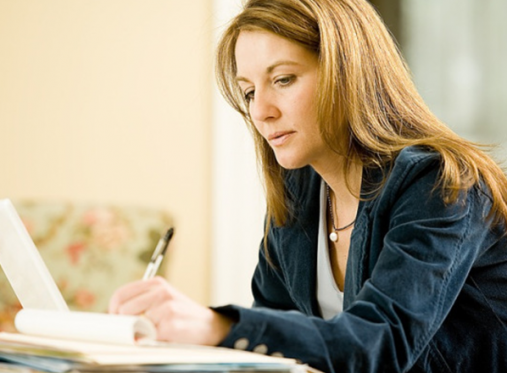 There is no better alternative in marketing oneself. As you are the only person in this whole world who is completely aware of your strengths and weaknesses, accordingly you can shape your own strategy which can highlight your fortitude and hide the flaws.
5. Get LinkedIn
The recent statistic says that the number of members in the LinkedIn community have crossed 300 million! It is the most popular professional networking resource center which is used by all recruiters, headhunters and human resource managers. Fill the profile accurately mentioning all the necessary details. It is necessary to write a concise but detailed personal statement stating your personal skills and accomplishments. Do not forget to add your recent and professional photograph.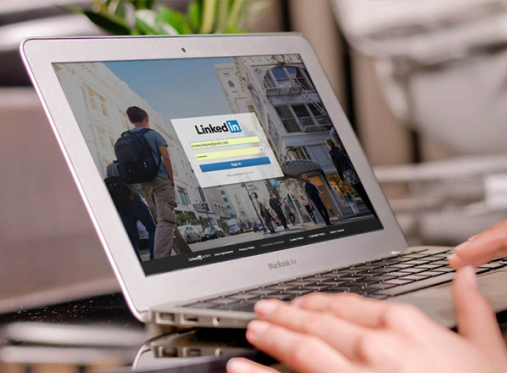 But creating the account is not enough. A dormant account without any activity will not help you. Join different groups and participate in the discussions. This special tool will help you to get noticed by the prospective employers.
6. Take a risk
Sometimes the dream job deceives you every time even after a myriad of attempts from your side. When your strategy does not materialize, you can try something new. If you are open, you can expand your comfort zone and prepare for something which you have considered otherwise. Obviously, love and passion do not change but sometimes you need to plan a little differently. Remember, sometimes an accidental career creates history and there are plenty of examples in real life!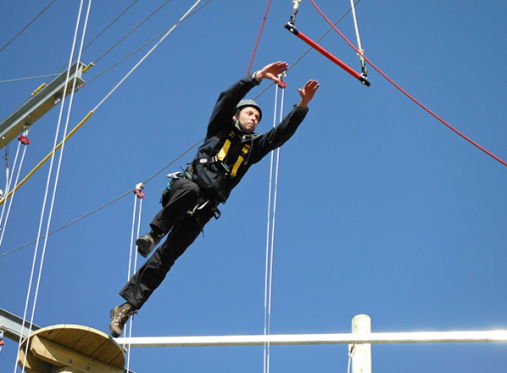 Mark Zuckerberg, founder of Facebook (an example of making an accidental career!), said that the greatest risk is not taking any risk in life! Sometimes an alternative career opens up new doors of opportunities. You also become more employable when you are already employed. So, in return, you increase the chances of your employability in your favored area.
7. Show your employability
When you will be dealing with the employers or recruiters, you need to exhibit a confident and decent behavior. As a candidate, you need to balance confidence and enthusiasm with humility. No candidate is indispensable for the company, there are hundreds of options in front of them from which they can choose if they find your conduct inappropriate. Hence, you need to avoid giving an impression that you are entitled to the job.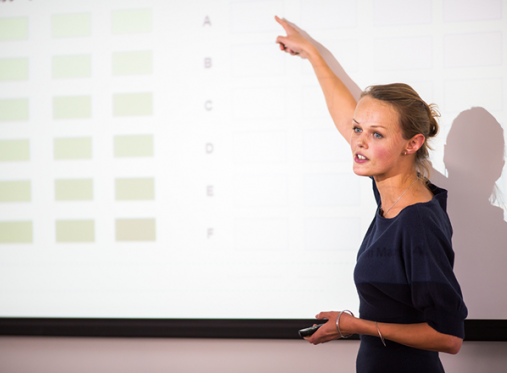 The first interviews are expected to be intense with stressful questions. Answer them honestly and maintain clarity in the language. Along with your answers, every interview also assesses your personality. Maintain eye contact with a decent attitude to impress the recruiters.
8. Academic achievements are not everything
You may get the highest grades in every exam but that is not enough to get the ideal job. Employers seeking new talent do not recruit the new faces not on the sole basis of academic achievements. These days, the students who exhibit impressive achievements in the field of sports, extracurricular performances and social activities will have an equal chance of securing the best job opportunities. The achievements show your endeavor and involvement which is kept at high regard by the recruitment companies these days.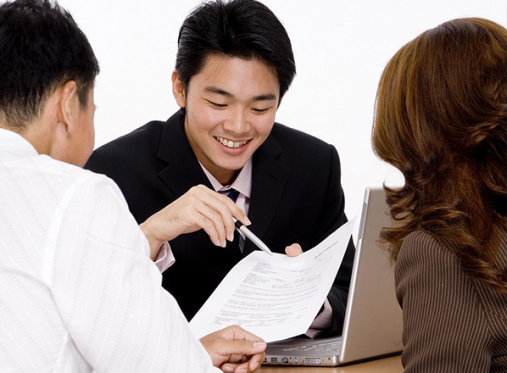 If you have any accomplishment in the school and college life, do not forget to add them in your resume. When two candidates of similar academic excellence apply, these small yet significant achievements make the difference. If asked in the interview, elaborately explain and show your expertise. However, do not exaggerate which will ultimately result into rejection.
9. Learn to deal with adversaries
One of the most sought after skills that every employer looks for in the candidates are the ability to deal with changes and adversaries. The real world is very tough and the confirmation of any job does not come easily. In the professional world, you will regularly face challenges that will test you resilience and character. All the companies, therefore, test the candidates in the interview and try to analyze their flexibility and strength under pressure.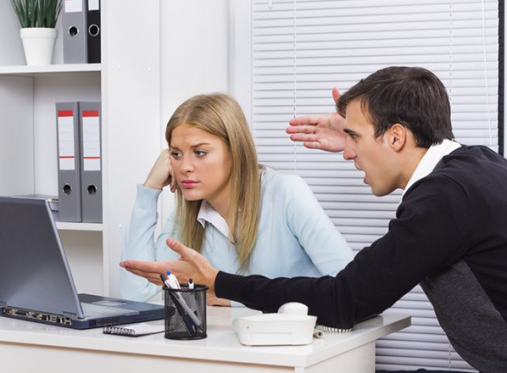 The students who are not confident to carry out different tasks at a time might need to learn the skills of management. If you have any experience of handling pressure situations in your life, do not forget to mention it when asked.
10. Get a mentor
Finally, if you are not content with all the tips provided here, you can associate yourself with a mentor with vast experience and knowledge in the field of your interest. Any person, who will have few years of experience in the same profile where you intend to start your career, will understand your need and the expectations of the employers. They can guide you in this professional world which is not very merciful towards budding professionals. They can perfectly teach you, advise you and support you to become a better prospective employee.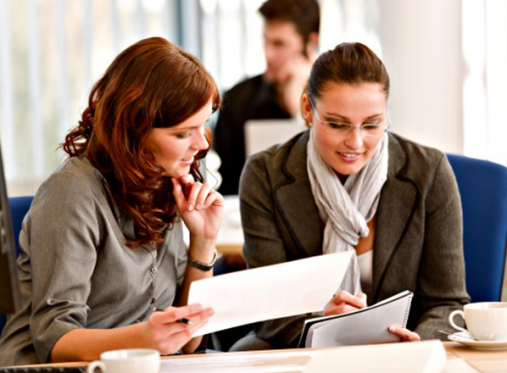 If you don't find any mentor, there are various organizations which train the students who have recently graduated. They are ideal for identifying your weaknesses (that would hinder your employment) and train you to overcome them. Some of these organizations can also help you to develop contacts with the prospective firms of your choice and preference.
These 10 tips will help you to stand out from the crowd of countless new graduates who are equally gearing up to get the best opportunities. These 10 ways not only help you to secure a job but it will also make you a better person. In the professional world, every day you face a new challenge and a responsibility. These 10 simple but effective ways will help you to step into a thriving career and create your own niche.
Increase your chances of getting the best job by taking academic assistance from MyAssignmenthelp.com
All the employers provide significant importance to the practical coursework of the students. So, these days, the performance in assignment writing, essay writing, case study assignment and obviously the dissertation writing is counted by the prospective employers. If you want to secure a stable and decent job in the most famous organizations, you need to score high in these coursework. The academic assistance support of MyAssignmenthelp.com can provide you impeccable papers that would impress your examiner. This service is composed of 3000+ academic experts who have earned their Ph.D. degree from the most renowned universities of UK, Australia and the USA.
This giant team is behind the service provided by MyAssignmenthelp.com. When you avail this professional assistance, you are entitled to get:
Customized Service: The students always get unique and customized papers written according to their personal specifications. Every paper is developed according to the latest guidelines of the respective university.
Authentic Content: Every paper is free from plagiarism as they are delivered only after thorough checking in the credible plagiarism checkers.
Timely Delivery: All the papers are delivered according to the deadline set by the students. The experts always deliver it before time to give the students time to revise and revert for possible revision.
24×7 Support: The students can contact the service any moment when they feel. It is online and active round the clock as the students may reach through phone, chatting and email.
Affordable Prices: The service always charge affordable prices much lower than the prices of other service providers. The students can also use a variety of discount offers.
Hence, stop worrying about grades and take this expert academic assistance service. It strives to provide impeccable papers which will fetch you the highest grades and also give you the chance to learn and improve your concepts in the subject. So, step in to get this proficient service as good grades are waiting for you in the next semester.
Was this article helpful?
YesNo