Every year, several reforms are introduced into the school systems all over the country regarding matters like governance, technology, and so on. Unfortunately, most of these reforms fail to yield the desired results in the student's performance. Unless a reform brings about a positive change, there is barely a chance of seeing any betterment in the academic performance of the students.
A robust education reform is one that can successfully accelerate improvement in education within a short time. But what does it take to build a reform that can benefit a school on a large scale, that too within a short span of time? Here are ten tips from the world's best performing educational systems: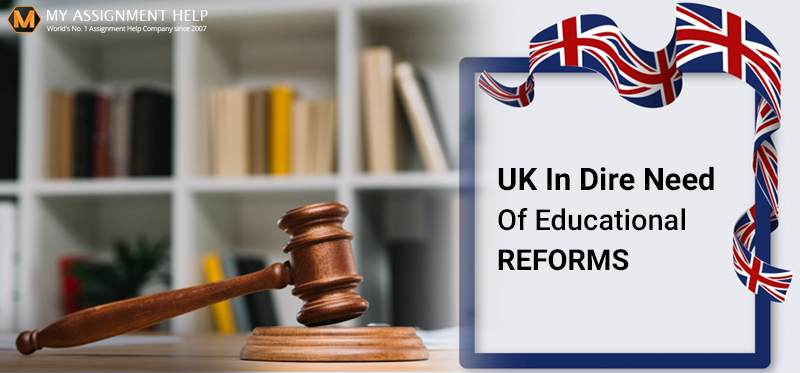 Having a long-term vision
Every country must work towards one goal while building a reform, which is to raise people from poverty and achieve a thriving economy by improving the literacy rate. The purpose of each reform should be long-term and should affect lives both inside and outside the education system. It should have the power to propel an economy as a whole and contribute to the society and the economy.
Sustained leadership is essential
To create an effective reform that can battle a crisis, one needs a strong leader. When headed by the right person, the reform efforts can bring about significant improvement and substantial changes in the performance of students. Therefore, high leadership turnover is a fundamental barrier to sustaining change. Only a good leader will know how to iron out the threatening problems and educate a country as a whole to build momentum towards a better educational turnover.
Rational yet ambitious standards
Educational reforms should be based on ambitious and transparent standards that can benefit all kinds of students, both on the state as well as the national level. If you build a reform zeroing in on local standards, the chances are high that they may lead to lower achievements. The countries that had set standards at the state level are making rectifications and creating a national curriculum to ensure that both the urban as well as the rural areas have the opportunity to grow and prosper.
Aiming for equity, not equality
Instead of aiming for a group of students to fare well, an educational reform must work towards bettering the overall performance of a large percentage of students, so that most of the students score good grades. In order to minimize the impact of social background on a student's achievement, educational funding and hiring high-quality teachers should be given importance. They should also include classroom-level support, and a variety of community supports outside the arena of school so that students get to grow in a society that is open to talent.
High-quality teaching and mentoring staff
Stars are not born, they are made, and it is mainly the mentors they get at school who rears them into successful beings. Teachers are the ones who cultivate vision, leadership and other essential qualities that help students achieve success in their lives. Most high-performing countries agree that irrespective of the reform strategy, the quality of education rests on the quality of its teachers. Therefore, as a part of the educational reform, it is necessary that schools adopt strict policies to screen and appoint high-quality teachers to attain stronger leadership at the school level. Schools should adopt methods of training the teaching staff so that they are acquainted with the best means of imparting education.
Setting achievable objectives
The policies that are adopted must be rational enough so that they can be implemented in the classrooms. Most of the times, the reforms sound ambitious. When tried in real life, the results are restricted by the implementation gap. Often, there are inconsistencies between the policy goals of higher-order skills and the lower-level tests. To avoid such situations, the policies adopted should be tried and tested to understand whether they can be carried out or not. Only real and achievable objectives should be adopted in the classrooms. To gain fruitful results, it is necessary that factors like the curriculum, teacher preparation, professional development, and assessment are aligned. Regular work among teachers within schools can be a solution to the implementation gaps.
Use of technology
All systems struggle with the balance between top-down managerial prescription and bottom-up professional judgment. For systems where performance has been uneven, the use of centralized mechanisms can be the only way of promoting more consistent performance. An efficient centralized system can be used to track the performance of a student. It can keep a record of the tests taken by the students in an unbiased and uniformed way. These systems can provide multi-faceted and transparent accountability, thereby creating a culture of continuous improvement and ever-higher expectations.
Moreover, making the process of learning and teaching automated can support the reforms as well. With assignment help sites on the large, incorporating online assignment experts can make the changes yield success.
Effective Use of Resources
High educational expenditures don't necessarily lead to high performance. In fact, many high-performing countries have relatively modest expenditures. That being said, resources do matter. The high-performing systems spend money differently. For example, they don't spend much of their budget on buildings, sports, administrative positions, or separate special education functions. They also tend to make different trade-offs between class size and time for teachers to devote to professional development. Fundamentally, high-performing systems have relatively equal expenditures across schools, as well as mechanisms to target more resources at the students who need them most.
Focusing on Global and Future Orientation
Considering the digital world that we are in, high-performing systems are going global. These systems are developing a comprehensive orientation among the teachers, school leaders, and students. By modernizing the curriculum to deal with the imperatives of the 21st century and forming international school partnerships, students will be able to function as citizens in a globalized world, and not limit themselves to their local communities. Schools should emphasize international benchmarking and should continuously look around the world for the best international practices as a tool to improve the education system as a whole.
All countries face challenges in adapting their education systems to the vast transformations taking place around the world. With the above mentioned practices, the educational reforms will transform the world of academia for the better.
Want assignment help from the best in the business? MyAssignmenthelp.com is the right place for you!
Known for meeting expectations by fulfilling the academic needs of students all over the world, the services of MyAssignmenthelp is always at your disposal. Here is what we promise you when you hire us:
Qualified and Experienced Experts:
We have a team of experts to prepare the perfect assignment for you. Owing to their knowledge and qualifications, our assignment experts can deal with all kinds of assignments regardless of the level of complexity.
Years of Experience in the field:
Many of our experts are former teachers and professors, and have been in the industry of academia for several years. Their experience helps them to craft top-notch quality of academic papers.
Excellent Writing Skills:
Each member of our team possesses excellent writing and researching skills. They are capable of expressing their thoughts in a manner that makes sense to readers. They have access to the most authentic sources that help them craft genuine solutions.
Take a look at the exclusive features of our service:
100% plagiarism-free assignment
Round the clock help
Unlimited revisions
Best price in the market
Amazing offers and discounts.
If you are struggling with your assignments, then you can simply talk to our customer support team. In case of a query, just start a live chat, and inquire about our services .Place your order with us and see a noticeable improvement in your academic career!
Was this article helpful?
YesNo