As you make a transition from late night study sessions and clearing your final exams to moving out of the campus, the months leading to summer become path-breaking for you. It's that time of the year when college/university students need to do a summer internship in the industry of their choice.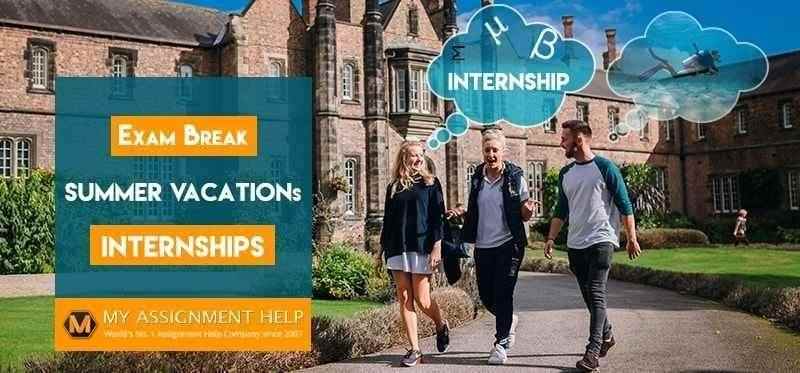 Almost all the top-notch organizations across the world offer some sort of internship program. They encourage the undergraduates/fresh graduates to make the most of these opportunities, showcase their abilities and make their candidature stronger for getting absorbed in the respective company.
A study conducted by National Association of Colleges and Employers (NACE) revealed that 72% of the interns in 2016 bagged job offers, up from 59% in 2015. This even included those interns who weren't graduating before 2017. Bloomberg Businessweek stated their figure slightly low at 61% but even they acknowledged the fact that people with internship had more chances of bagging a job than those who didn't! A research study at University of Wisconsin indicates that there are 14% higher chances of receiving a call back from potential employers if you have had an internship stint in your resume. The reason being internship reduces the gap between education and workplace.
Summer Internships: An Important Career Stepping Stone
Till date, internships remain the easiest and effective way to impress your prospective employer. An honest and sincere effort during an internship can prove in front of the employers that you will put your nose to the grindstone and complete all the tasks with full dedication.
An internship is always a win-win situation for you!
You get to be a part of the corporate houses, know their work culture and maybe even land a job there
You network with professionals in your field, earn references and get to know about future job opportunities
Develop you skills
Start believing in your abilities and boost your confidence
Put your theoretical knowledge into practice
Learn decision-making processes
Become industry-ready.
It's just not about the basic professional skills that you gain, but completing an internship proves that you are ambitious and passionate about your work and the chosen industry.
So, roll up your sleeves to do an internship with zest and determination!
The 20 Best Summer Internship Programs in Australia
Are you one of those students who have graduated recently from an Australian college/university? Are you also looking forward to do a summer internship? However, you are finding it difficult to zero down on a program that matches you skills set. Then you are at the right place. Our experts have compiled a comprehensive list of 20 best internship programs in Australia.
These programs have been selected through multiple online surveys conducted by GradAustralia (The Top 100 Graduate Employers Ranking List) and Australia Association of Graduate Employers (The Top Intern Programs List).
GradAustralia surveyed around 6000 university students and inquired about the factors on which they would choose their future employers. The students' response ranged from career prospect, employer leadership, training and skill development (95% each) to personal development (93%) and starting salary (63%). Australia Association of Graduate Employers, on the other hand, quizzed the undergraduates on the following factors:
Job description
Training and Induction process
Manager and supervisors
Work responsibilities
Access to higher management
Performance review.
The feedback of former interns (graduates) about their experience with the respective companies was also taken into account by our experts, who then pruned the list of companies to the best 20.
Go through the details of these internship programs to give a kick-start to your career. If you manage to do any of these internships, you can easily earn more than the minimum wage in Australia, $17.29 per hour. This can even go as high as $30.78, which Deloitte offers to its summer interns, as reported by Glassdoor on its official website. Advisory firms like KPMG and EY also offer anything between $28 and $30 per hour on an average, the Glassdoor report states.
But more than the paid internship, it's the possibility of bagging your dream job with a fat pay package that is more important when you choose your internship program. So here you go!
1. Google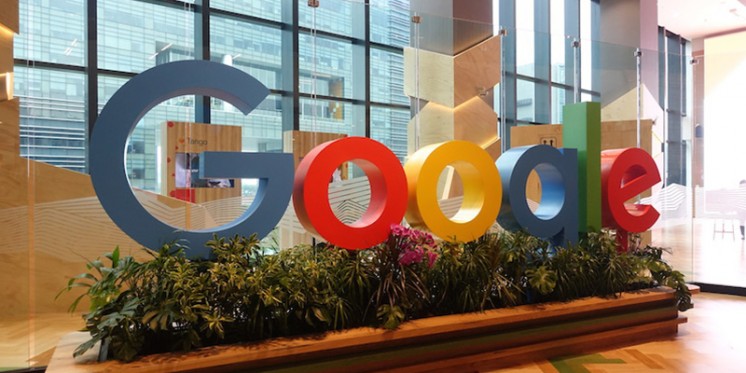 Organization Type
IT and Communications
Location
Sydney
Company Profile
Google needs no introduction. Although it specializes in IT and Communications, it has opportunities for students from diverse backgrounds and variety of subject areas, right from computer science and software engineering to management and commerce. An internship in Google means you get to work with products that are used by billions of users worldwide to get access to information.
What Interns Do Here?
Google brings the best out of you and develops you into a future leader. In the 12-week long internship program, you get to work on its core products and services, and also provide critical support to its engineering operations. Engineering graduates get to test, design and implement software solutions. For non-engineering students, they get to work on consultative sales and customer experience as part of the Google Marketing Solutions Team.
Google Internship ( Button) Link to https://www.google.com/intl/es_ALL/about/careers/students/
2. Deloitte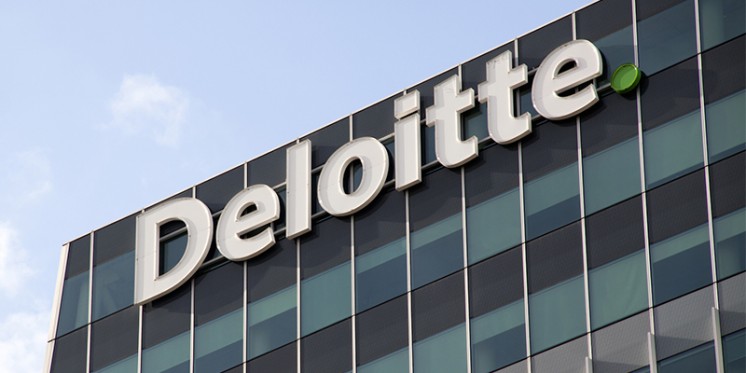 Organization Type
Banking and Advisory
Location
Adelaide, Brisbane, Sydney, Darwin, Hobart, Melbourne, Perth, Papua New Guinea
Company Profile
Deloitte is a conglomeration of several firms. Each of these firms from its respective geo-locations offers auditing, tax consulting, financial and risk advisory to its clients. Every year, it hires graduates from accounting, actuarial studies, economics, IT, math and law backgrounds. Students from unconventional backgrounds like construction management, Arts, engineering, graphics design, psychology etc are also considered.
What Interns Do Here?
The company imparts soft skills and technical training to interns to prepare them for industry hiring. The run a buddy program under which the interns team up with existing employees to learn the tricks of the trade. You receive mentoring, peer support and get access to e-learning resources. Interns usually get to complete a Masters of Tax or Chartered Accounts Program here.
Deloitte Internship program ( Put the button here with link to
3. Water Corporation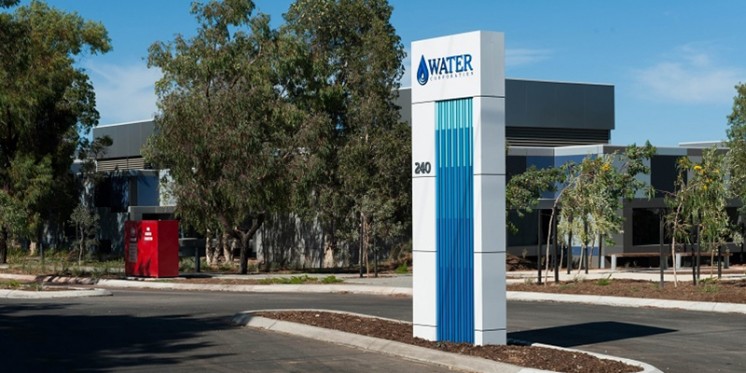 Organization Type
Government Enterprise – Water Utility
Location
Perth, Bunbury and Northam
Company Profile
Water Corporation is the main supplier of water in Western Australia. It also oversees drainage facilities there. Owned by the Western Australian Government, it provides water in bulk to agricultural farms for irrigation. Its services spans to a total area of 2.6 million square kilometers. However, its offices and depots are located across large state, thus allowing the employees to develop and provide high level expertise to customers. Hence it recruits from a variety of study fields.
What Interns Do Here?
Interns from almost all study backgrounds – finance, engineering, commerce, occupational health and safety, HR – are given a chance to work with one the best minds in the industry. Under the career entry programs, you are provided with excellent training, development opportunities and access to leading edge technologies. You get to work in varied departments like customer service, maintenance and operations, construction, human resources etc.
Water Corporation Internship program ( link to https://www.watercorporation.com.au/about-us/careers-with-us/career-entry-programs/traineeships)
4. PwC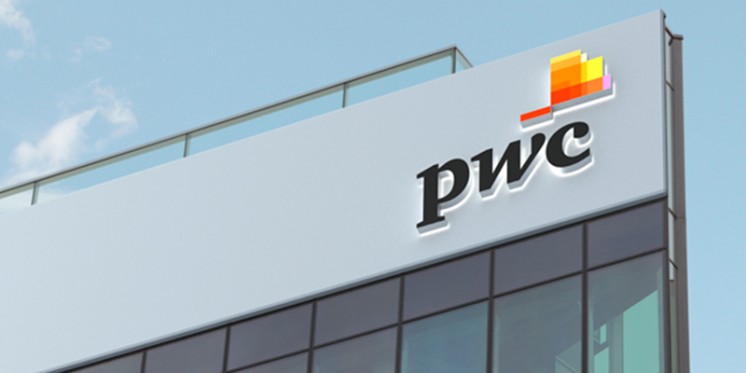 Organization Type
Accounts and Advisory
Location
Sydney, Melbourne, Brisbane, Adelaide , Perth, Newcastle,  Canberra and Townsville
Company Profile
One of the leading professional services firms in Australia, PwC employs more than 7,000 people from a diverse range of academics including arts, accounts, commerce, tax, economics engineering, finance, law and health. PwC seeks to help Australian businesses, not-for-profit organizations and the government to create value, asses their performance and improve their working style. They hire mainly from accounting, finance and management backgrounds.
What Interns Do Here?
Interns get the opportunity to work collaboratively and creatively to deliver top quality services in accounting, advisory and consulting. Right from improving the Australian healthcare system to cracking Australia's largest business, you get to work with the Who's Who of the industry and large entrepreneurs and face the challenges that the Australian community faces. PwC gives you the chance to transform ordinary into extraordinary through innovative learning approaches, on-job training and real problem-solving experiences. Each intern here gets access to a rich catalogue of learning programs.
PwC Internship program ( put the button here ) and link to https://www.pwc.com.au/careers/student-careers/vacation.html
5. EY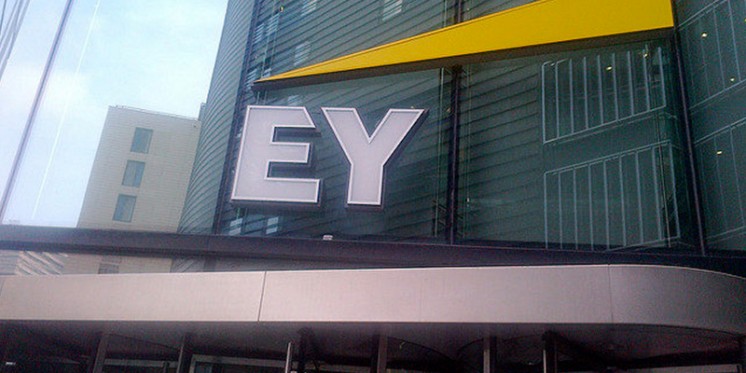 Organization Type
Accounting and Advisory
Location
Adelaide, Brisbane, Canberra, Darwin, Melbourne, Perth, Sydney
Company Profile
EY, formerly Ernst and Young, is among the Big Four accounting firms of the world. It's a multinational professional services firm, offering financial auditing, tax, consulting and advisory services to clients across the world. EY is committed to building a better working world and wants its employees to thrive in the new environment. Hence, it offers the interns the flexibility to explore different opportunities and create career for themselves that matches their professional goals.
What Interns Do Here?
At EY, you get to work side-by-side with entrepreneurs, game-changers and visionaries of tomorrow. World class training is provided to make all the interns future leaders here. No matter whether you join advisory, assurance, tax or TAS, you will be exposed to a variety of challenges and businesses. You will find yourself helping the already best in the business to innovate and rise further. Under the Vacationer Program, if your performance is found exceptional, you will be given a chance to attend the International Intern Leadership Conference (IILC) in Florida, USA.
EY Internship program ( Button ) link it to (https://www.ey.com/au/en/careers/students/your-role-here/students—programs#fragment-1-na)
6. Woodside Energy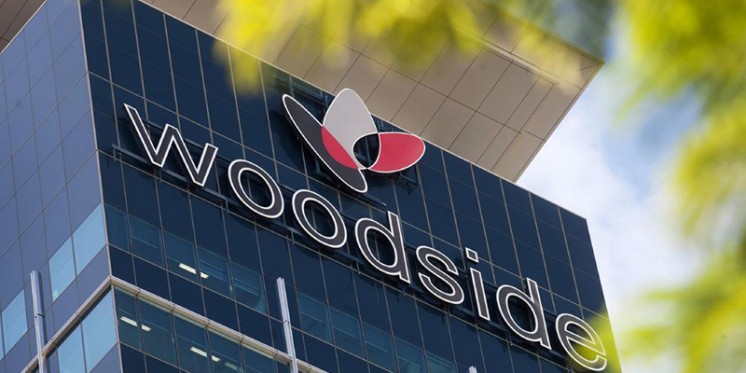 Organization Type
Mining, Oil and Gas
Location
Perth and Karratha
Company Profile
Woodside Energy is mainly into oil and gas manufacturing and distribution with worldwide presence. It is recognized for its capabilities as an explorer, producer and supplier. It is the country's most experienced LNG operator and seeks to continually expand its technical knowledge and discover new solutions. Hence, it looks to recruit fresh and innovative brains through its Summer Vacation Program.
What Interns Do Here?
In the 12-week long program (4 weeks for accounting students), the final year students are provided an insight into the working of this fast-paced and multi-disciplined organization. You are granted the opportunity to work in challenging projects. Your performance in these projects makes you eligible for the Graduate Development Program, from where a number of candidates are given final placement.
Woodside Internship program( link the button to https://careers.woodside.com.au/go/Summer-Vacation-Program/1399201/)
7. KPMG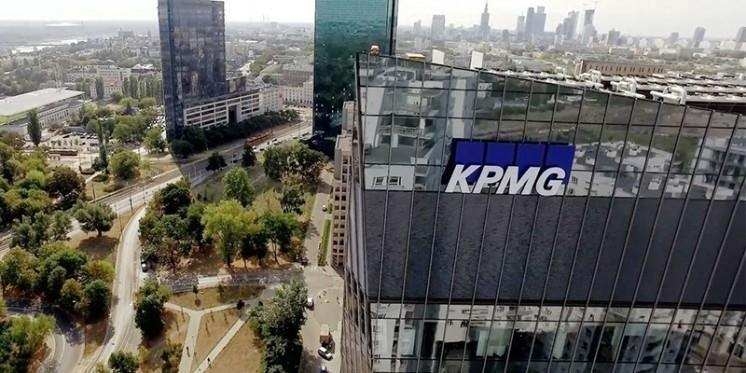 Organization Type
Accounting and Advisory
Location
All across Australia
Company Profile
KPMG is considered as the one of the most trusted and respected professional services firm across the world. And nationally, it is considered to hire the maximum number of interns in Australia. It accepts students from all backgrounds and all degree are accepted here. They usually look for talent, team players and progressive thinkers as they want their employees to communicate their ideas with passion.
What Interns Do Here?
Under its vacation recruitment program, interns majorly work with the tax, advisory and audit teams. KPMG makes its interns work with the nation's top companies right from Day 1. They will you provide on-job training, mentoring and also the opportunity to mix with some of the brightest minds around. You will also be encouraged to participate in community development programs.
KPMG Internship program  ( The button should link to https://home.kpmg/au/en/home/careers/graduates/vacation-program.html)
8. Commonwealth Bank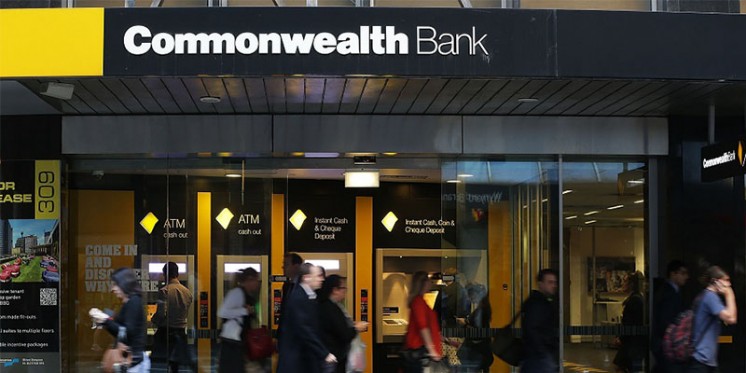 Organization Type
Banking and Finance
Location
All across Australia
Company Profile
Commonwealth Bank is among the leading service providers of integrated financial services that include a host of activities like retail, business, premium, funds management, superannuation, investment insurance and many more. The bank offers this wide range of financial service to clients in not only Australia but the world over. It gives importance to attracting, retaining and developing a diverse workforce to secure and enhance the well-being of its customers.
What Interns Do Here?
Summer interns contribute to the daily functioning of the bank right from Day 1. You are given real tasks that impact the bank's business and customers. Simultaneously, you receive formal training for soft skills and technical development. Under the buddy program, you receive expert support throughout your internship stint. You get to network with industry professionals and even enjoy breakfast with the CEO and other top executives of the bank.
Commonwealth Internship program ( connect to the link https://www.commbank.com.au/about-us/careers/graduate-recruitment-program.html)
9. Microsoft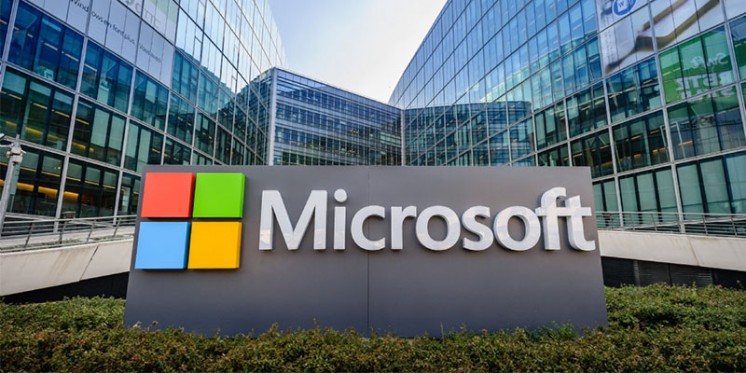 Organization Type
IT and Communications
Location
Sydney, Melbourne and Brisbane
Company Profile
Microsoft's mission is clear and loud: Empower every person and organization on earth to achieve more! And achieving that mission begins with people and ends with people. This includes the people who work for Microsoft and people who buy its products. The company hence hires people from all background, right from computer engineers to sales and management. All degrees are accepted here. They simply need a workforce that can listen to people, their problems patiently, understand the issues and improve the products and services offered.
What Interns Do Here?
Interns are given roles in almost all the departments by rotation. You will get hands-on training in sales, marketing and customer-facing technologies. You will be expected to create ideas and build cutting-edge technology as well as embrace the latest selling techniques and market the finished products to both individuals and organizations.
Microsoft Internship program (https://careers.microsoft.com/us/en/job/567892/Internship-opportunities-for-students-Software-Engineering)
10. BHP Billiton
Organization Type
Mining, Oil, Gas and Resources
Location
All across Australia
Company Profile
BHP Billiton supplies the essential resources that help improve millions of lives in Australia. The company seeks to create long-term shareholder value and hence looks for real talent acquisition. They offer roles to interns from vast and diverse study fields – IT, Human Resources, Health Science, Environmental Studies, Surveying, Accounting, Finance, Physics, Hydrology, Mining, Engineering, Metallurgy/Minerals Processing, Planning Analyst, Supply and Geology.
What Interns Do Here?
University students get a 12-week long stint here. This Summer Internship program adds value to your resume when you apply for its Graduate program after completion of studies. For engineering and science background students, it will be mostly field operations or site work. In case you are from HR, IT or Finance background, you will have to report to the capital city offices and do paper works.
BHP Billiton program ( link to https://www.bhp.com/our-approach/work-with-us/graduate-and-student-programs/our-programs)
11. Goldman Sachs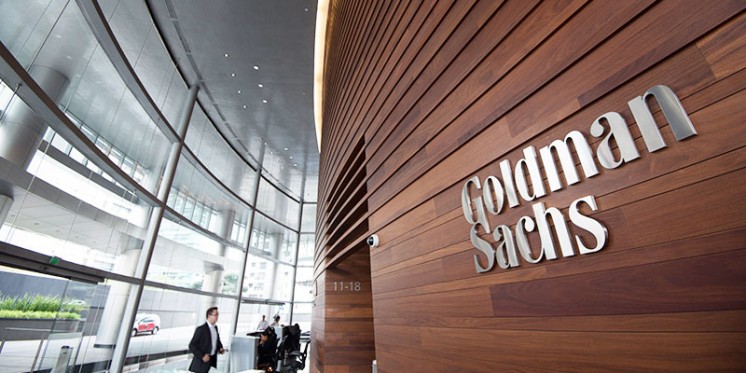 Organization Type
Banking and Financial Services
Location
Sydney, Melbourne, Perth
Company Profile
The Goldman Sachs Group is one of the leading global investment banking, securities and investment management companies. It offers a wide range of financial services to a diversified client base. The company believes that its employees must reflect the diversity of cultures and communities in which they operate. Hence, their workforce represents varied nationalities, academic backgrounds and life experiences. They hire candidates from broad array of disciplines like Applied Math, Liberal Arts, Science and Engineering.
What Interns Do Here?
There are multiple internship programs here ranging from 1-week summer internship to full-time jobs for high-performing candidates. You will first get to learn about the working ethics and culture of the firm through in-house training and induction. Then you will be provided with complete knowledge of the financial services industry and client details.
Goldman Sachs Internship program ( https://www.goldmansachs.com/careers/students/programs/)
12. Qantas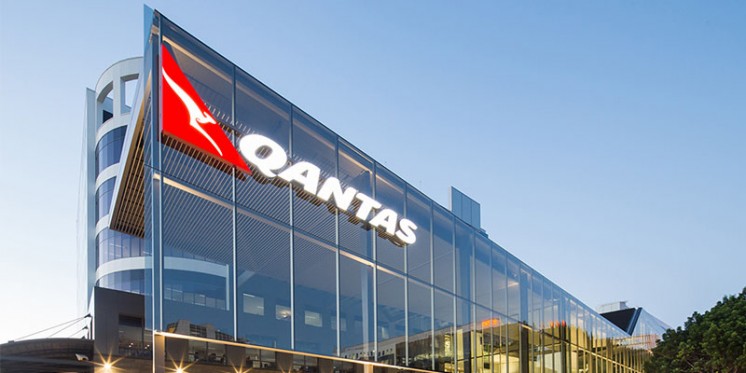 Organization Type
Aviation, Transport & Logistics
Location
Sydney, Mascot
Company Profile
Qantas is Australia's largest domestic and international airline.  As an employer, it aims to maintain a gender balance in executive positions and therefore has several programs in place to prepare women for senior roles. As for the summer internship, it offers three different programs – General for candidates pursuing any degree; Finance for those studying accounting and finance; and Technology for those doing major in IT.
What Interns Do Here?
Whatever program you opt for, you will be provided with on-job training and work experience. There will be formal coaching, classroom learning, performance planning, personal grooming and lot of feedback sessions. Finally, you will be given roles in a corporate environment. Based on your performance, you stand a good chance to apply for its two-year graduate programs in the three respective categories.
Quantas Airways Internship (https://www.qantas.com/au/en/about-us/qantas-careers/programs.html?int_cam=au%3Aqantas-careers%3Aarticle%3Aprograms—achieving-the-impossible-together%3Aen%3Ann)
13. Telstra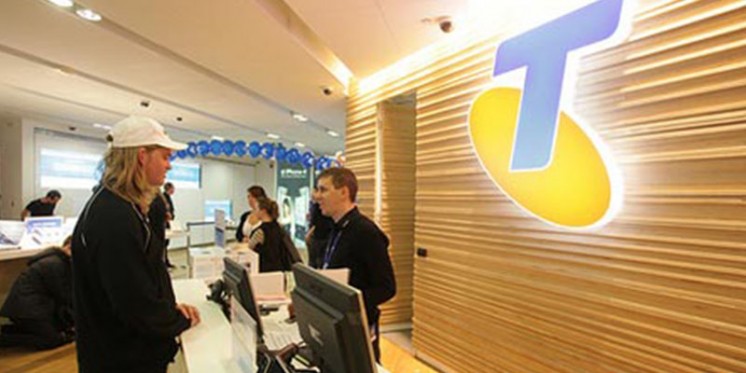 Organization Type
IT and Communications
Location
Almost all major cities of Australia
Company Profile
Telstra aims to become a world-class technology leader empowering people to connect easily. Keeping in line with its commitment to innovation and growth, it allows its graduates to get real-world experience via complex and challenging tasks whose output can make a future difference. Telstra offers a 12-week summer vacation program to final year university students doing their major in Engineering, Mathematics, Information Technology, Accounting Business, Marketing, Commerce, Finance, Arts, Law, Arts, International Studies etc.
What Interns Do Here?
The company seeks to instill confidence among its interns to reach the company goals. Its training manual and induction process aim at developing the fresh minds into future leaders. You will be a part of a structured development program that includes workshops, skill building session, hands-on experience on real-time projects and last but not the least, number of social networking events. Throughout the program, you will receive the guidance of a buddy and a manager.
Telstra Internship program ( Visit the link https://careers.telstra.com/fields-of-work/students/summer-vacation-program)
14. Allianz Australia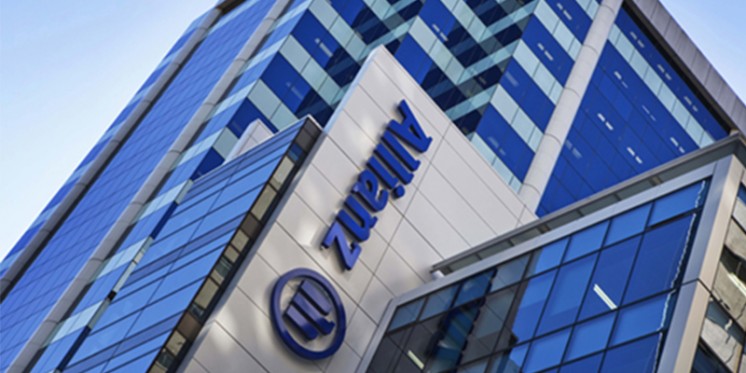 Organization Type
Insurance
Location
Sydney, Melbourne
Company Profile
Allianz Australia is a general insurance and workers' compensation company. It works with a diverse group of people and always encourages fresh thinking and innovative ideas. It invites interns from broad backgrounds – Arts, Actuarial, Accounting, Commerce, Finance, Social Science and all other relevant degrees.
What Interns Do Here?
Being a part of Allianz Australia's Summer Internship program is an exciting opportunity for university students to "earn while you learn". As a lucky few selected through Allianz Australia's strategic partnerships with leading Australian Universities, you get the golden opportunity to enjoy a tailored and highly supportive early career experience.
Allianz Internship program ( Button) link : https://careers.allianz.com/en_EN/your-opportunities/student-jobs.html
15. L'Oréal Australia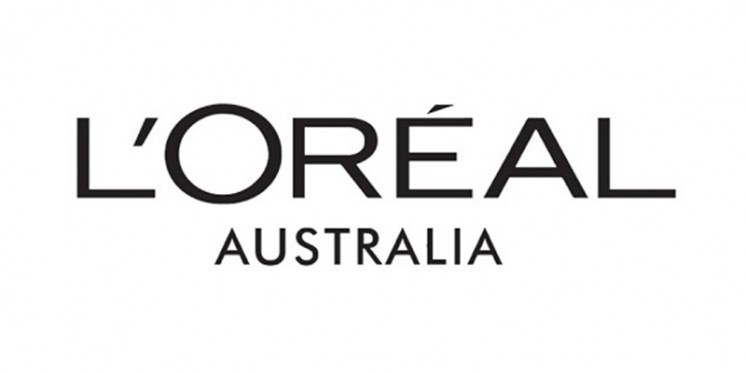 Organization Type
Retail and Consumer Goods
Location
All across Australia
Company Profile
L'Oréal is one of the world's largest pure beauty products company. It focuses on cutting-edge research and innovation. And for this purpose, they are always on the lookout for fresh, energetic and vibrant minds. They seeks to hire individuals who are driven by strong ethical principles and possess any or all of the following six qualities – Responsibility, Innovation, Passion, Open-mindedness, Entrepreneurial Spirit and Quest for Excellence.
What Interns Do Here?
Its internship program is widely considered as the foundation for building future leaders. Not only do you get the opportunity to receive hand-on experience of the working and functioning style of a successful FMCG, you also learn how to collaborate with some of the most creative personalities in the industry. Interns here are given roles in rotations across varied areas like E-commerce, Sales, Digital, Category Management, Merchandising, Marketing, Supply Chain and Finance.
Loreal Internship program (https://careers.loreal.com/global/en/search-results?keywords=graduate)
 16. ANZ Banking Group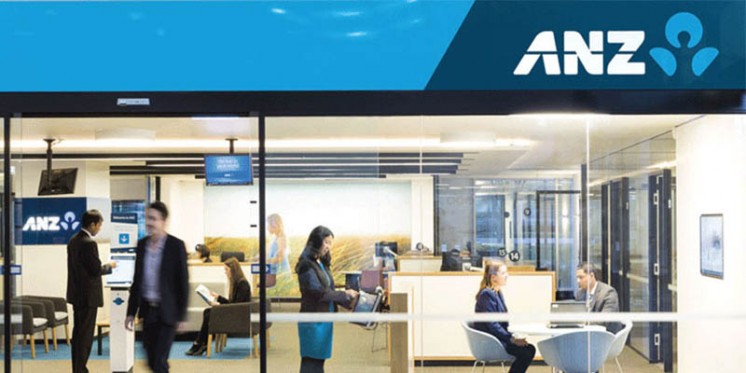 Organization Type
Banking and Finance
Location
Almost all major cities of Australia
Company Profile
Mostly into banking operations, ANZ is one the five largest listed companies in Australia with over 10 million customers worldwide. It focuses on improving the experience of its customers and build trust among them. Since it aims at making the interactions with customers easy, safe and secure, it recruits in bulk to build a diverse, vibrant and inclusive workforce. This supports their vision to become the best connected and most respected bank in the Asia-Pacific region.
What Interns Do Here?
During this paid eight-week summer internship program, the interns get to experience how it's working with ANZ along with a real feel of the corporate world. The training sessions are designed to make the interns ready for hiring in finance and banking industry. Throughout the program, you get to work in a team under a manager. You get to network with a number of senior industry professionals.
ANZ Internship program ( link to https://www.anz.com.au/careers/programs/summer-intern/)
17. Arup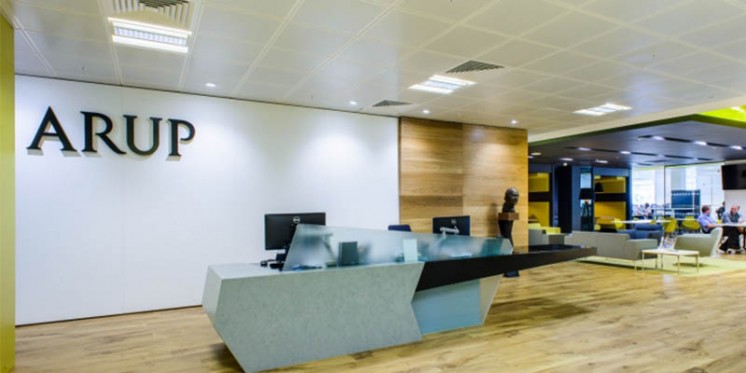 Organization Type
Engineering Consultancy
Location
Adelaide, Brisbane, Cairns, Canberra, Melbourne, Perth, Sydney, Townville
Company Profile
Arup is considered as one of the world's largest and respected names in the built environment. It seeks to hire candidates who can balance creativity with logic and combine practicality with an aesthetic sense. Hence, it desires to bring broad-minded people from diverse backgrounds to a common platform and encourage them to look beyond their specialization. The summer internship program is however mainly for the engineering background students.
What Interns Do Here?
Throughout the internship program, you will be encouraged to come up with ideas. Interns will be expected to show creative energy and a really good imagination. You will have to prove your dedication towards pursuit of excellence. Your desire to shape a better world will be tested and measured here through workshops and practical tasks. Whether you are a potential team member will be judged on the basis of your thinking, creativity and ability to collaborate with others.
Arup Internship program ( https://www.arup.com/careers/graduates-and-interns/australasia)
18. Rio Tinto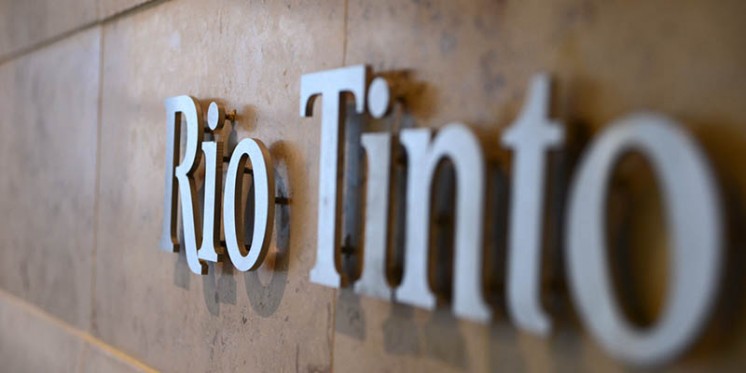 Organization Type
Mining, Oil, Gas and Metals
Location
In and around Western Australia, Queensland and NSW Hunter Valley
Company Profile
Rio Tinto is a leading player in global mining and metal sectors. Its work culture is inclusive, exciting and performance-driven. It has roles available for interns in Geology and Geosciences, Engineering and Community Relations. Students who are pursuing degrees in engineering, science, law and occupational health and safety can apply for its summer internship program.
What Interns Do Here?
As an intern at Rio Tinto, you can explore and come up with your own professional expertise to excel in one of the most diversified and dynamic companies of the world. You will be given real tasks here and hence the challenges will be real tough too. But you will be provided with able support and mentoring, and hence if you can overcome the challenges, a job with lucrative pay awaits you!
Rio Tinto Internship program ( Link https://www.riotinto.com/energyandminerals/bursaries-internships-and-graduates-12979.aspx)
19. Suncorp Group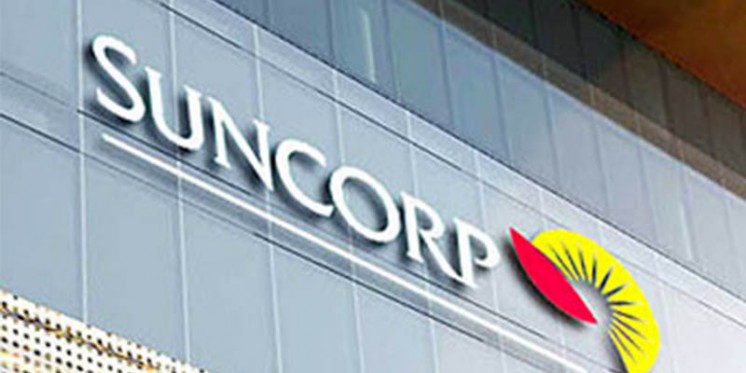 Organization Type
Banking, Wealth and Insurance
Location
Melbourne, Sydney and Brisbane
Company Profile
Suncorp Group is a conglomerate of leading general insurance, life insurance, banking and superannuation brands. It offers three different programs depending on the level of your study at university. Its graduate program can make you industry-ready and prepare you for a full-time job. The Vacation Program and IT Scholarship for Women are both meant for students in their second last year of study and can provide you with valuable on-the-job development and learning.
What Interns Do Here?
The Suncorp Vacation program is a 10-week long program where you get to interact with experienced industry leaders. You are exposed to world-class projects and most importantly provided with a sense of inclusion in the broader graduate community. Interns who successfully complete this program are directly offered a graduate role without any further screening or scrutiny. Part-time jobs are also offered till you complete your course of study.
Suncorp Group Internship (https://www.suncorpgroup.com.au/careers/graduates/our-programs/vacation-program)
20. Reserve Bank of Australia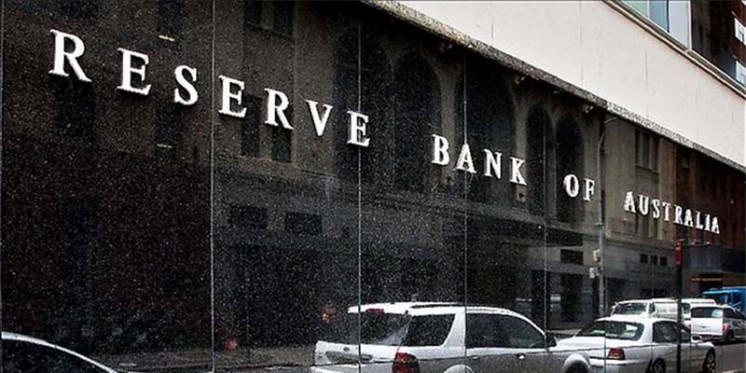 Organization Type
Banking, Finance, Government Agency
Location
Sydney
Company Profile
The Reserve Bank of Australia (RBA) is the central bank of the country and pursues the national economic policies and objectives. It undertakes all related activities in the financial markets, issues currency notes and operates the infrastructure dealing with the payment systems. The Reserve Bank of Australia invites both undergraduates and graduates from a wide variety of study disciplines to work with them.
What Interns Do Here?
The RBA Internship Program is an eight-week long vacation program. Here interns get a first-hand experience of how Australia's central bank functions and what roles they are expected to perform if they join this government agency. You receive analytical notes on statistical releases, complete analysis reports of financial market trends and insight into the working of the RBA.
So, there you go! You now have the 20 best summer internship programs in Australia.  Start applying instantly and gain a major head start with these most desired internship programs.
Reserve bank Internship program ( Link to https://www.rba.gov.au/careers/graduate-careers/internship-vacation-work.html)
Other firms which offer internships that can truly enhance your industrial working are
Some of the top  internship programs as per feedback from interns in 2019
 ( Source: Topinternprograms.com)
Gallagher Bassett Services (https://www.gallagherbassett.com.au/internship-program/ )
BDO (https://www.bdo.com.au/en-au/graduates )
ShineWing Australia (http://www.shinewing.com.au/graduates/ )
Hatch (https://www.hatch.com/Careers )
McGrathNicol (mcgrathnicol.com/students )
TasNetworks (http://www.tasnetworks.com.au/careers )
Monadelphous Group (https://www.monadelphous.com.au/careers/graduates/ )
Anglo American Metallurgical Coal (http://www.angloamerican.com/careers/graduates-scholarships-and-bursaries )
eNett International (www.enett.com/careers )
Ergon Energy Corporation Limited and Energex Limited (https://www.ergon.com.au/about-us/careers/student-opportunities/vacation-work )
Australia Post (https://auspost.com.au/jobs)
Stockland (https://www.stockland.com.au/careers/graduate-careers )
ExxonMobil (www.exxonmobil.com.au/careers )
KordaMentha (www.kordamentha.com/gradcareers )
Allens (https://www.allens.com.au/careers/graduates/index.htm )
Santos (www.santos.com/careers/pathways )
The Adecco Group (https://www.adecco.com.au/programs-partnerships )
Was this article helpful?
YesNo