"Words are our most inexhaustible source of magic"- Anonymous.
Essay writing is a daunting and strenuous affair for most students. Whether you are in junior school, senior high or sophomore year, it is quite normal for you to feel exasperated when you try to attain equilibrium between daily academic lessons and assignments. The best essay writing demands a comprehensive and outstanding knowledge of the format that lends the structure to an essay.
Do you know that 75% of students come to the experts with the query "how to write a perfect essay?" For most students, "how to write an essay introduction" is the most general query. Composing a strong introduction can be quite tricky. The introduction is the first segment of an essay that the readers come across. Learning how to write an intro to an essay can be the best start for any student struggling to compose the perfect essay.
Let us discuss in details the intricacies of composing a perfect introduction of an essay.
What is an essay introduction?
Writing an outstanding introduction for an essay is a challenging and tiring task for most students. Most students find it hard to figure out how to start composing the essay.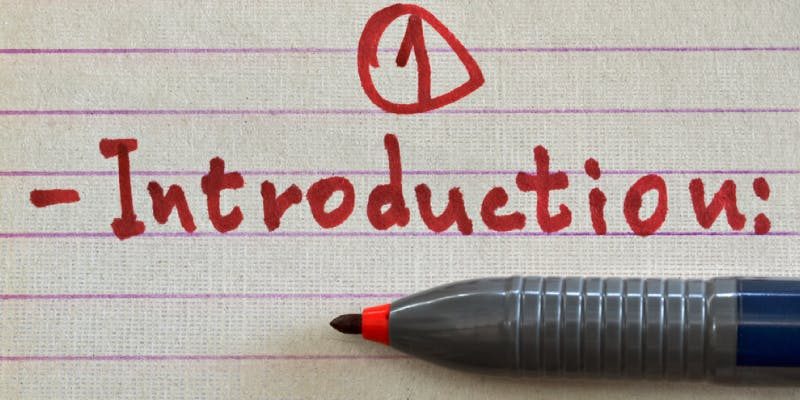 Image1: Introduction
Introduction of an essay is like a roadmap to the entire essay. It is the first paragraph that sets the tone and style of expression. A remarkable introduction to an essay grasps the attention of the reader right at the start.
Check out some essay introduction examples of university to understand better.
What is the purpose of an introduction?
Writing the introduction for an essay is all about engaging readers and presenting a topic before them. Your readers will form perceptions of your argument from the introduction that you present.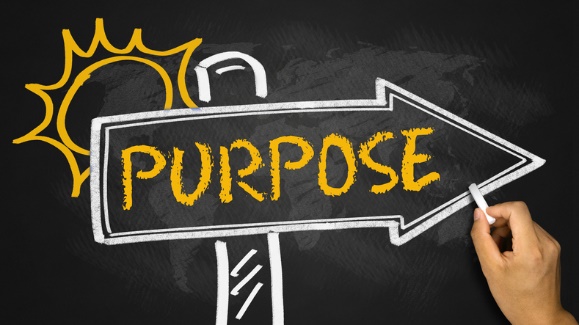 While you ask how to write an essay intro, consider the purposes that a successful introduction is supposed to serve:
It should provide the context for your arguments.
It should grasp the attention of the audience.
It should establish credibility and rapport with the audience by letting them know about your knowledge regarding the topic.
Look at your essay introduction structure, and try to figure out if your opening paragraph serves these purposes. If it does, your work is done. You have succeeded in composing a remarkable and stellar introduction.
Take a look at an example of an essay introduction here.
Features of an outstanding essay introduction
Students often question "how to write the perfect essay?" The secret lies in composing a compelling introduction.
The features of an outstanding introduction to an essay are as follows:
Grabs the attention of readers
Provides background information on the topic
States the central idea
States the thesis
Convinces the readers that the essay is worth reading
Wondering how to write a good introduction? Incorporate the above-mentioned features in your essay to write a remarkable paper.
How to structure an essay introduction?
Let's try to learn "how to write an introduction to an academic essay." It is significant to understand the academic essay definition to write a perfect introduction. Academic essay falls into a specific writing genre that has a unique set of norms and conventions. The primary objective is to persuade the readers of an evidence-based idea. Implement the tips given below to write a stellar introduction.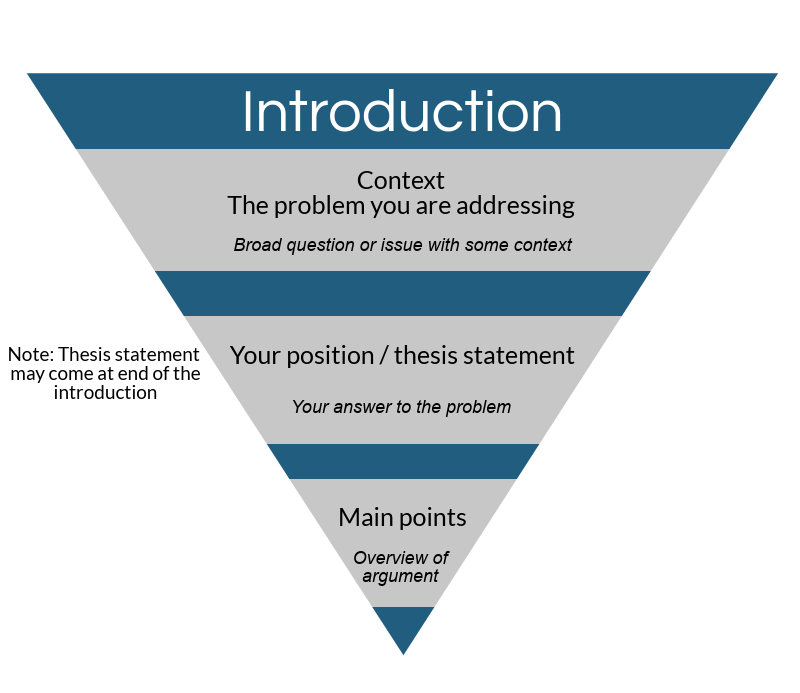 Identify the audience: Writing an essay introduction requires identifying the readers. It is essential to know your readers if you want to fascinate or engage them.
Example – In an essay based on women's health issue, you need to construct your essay for young women and target the age group that is affected by the issue.
Read the samples of how to write an introduction in an essay for better insights.
Use a surprise element: One of the effective ways to grab the attention of the audience is by using an exciting and shocking statistic. Try to give them new information. Talk to your teachers or read how to start an essay introduction example.
Use a relevant example or anecdote: Experts helping the students with the query "how to write an effective intro for an essay" suggest using an intriguing anecdote or relevant examples that may work as a great hook.
Provide background information and context: Begin your introduction by providing some essential background information on the topic. Introduction to some good essay examples will enable you to understand how to proceed with the task. Be concise and include information that is relevant to the main topic. Introduce your readers to the key terms and provide essential definitions. Read some examples of how to start an essay intro to get a better idea.
Limit the scope: Set the parameters of the essay in writing the introduction. Limit the scope of the essay from general to specific. It is impossible to cover everything while working on a topic. Thus, it is essential to narrow down the focus of the essay.
Formulate the thesis statement: Provide a thesis statement to state your main arguments or your position on the topic. Answer the essay question directly. Mention unique points that you will attempt to present in your essay. Refer to essay introduction examples to formulate a remarkable thesis statement.
Outline the structure of the essay: The answer to "how to write an introduction for a case study" lies in providing an overview of approaches to be presented in the essay.
The guidelines mentioned above can answer to your question "what to include in an essay introduction." The same can also put an end to your worries regarding "how to write an introduction of an essay."
Click here if you want to know how to write an introduction in an essay.
Tips for composing irresistible essay introductions
Students often question "how to write a good introduction."  While writing an essay, you have an average of 20 seconds in your hand to grasp the reader's attention. This short span will determine whether or not the reader will go through your entire essay. Knowing how to write the perfect essay introduction is essential to achieve this target.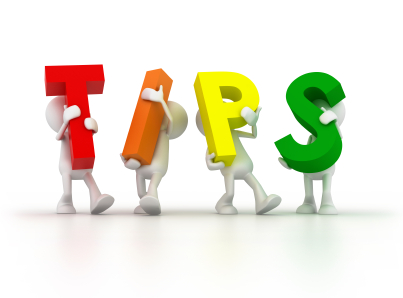 Here are some tips that will help you to compose an irresistible introduction:
Start with a quote: A glimpse at an outstanding English essay introduction example like "Catcher in the Rye" will reveal that it starts with an interesting quote. Beginning an essay with a quote is a highly effective way of snagging the attention of the reader without investing much effort. Have a look at some introduction examples with a quote.
Do not write a broad introduction: A broad introduction creates an air of ambiguity and confuses the readers. The introduction should give a sense to the reader of what they should expect from the essay. Start your essay with a broad approach and then narrow it down to a thesis. Refer to some essay introduction samples.
Read essays written by other writers: Reading good essay introduction examples written by other authors of the same discipline will help you to construct a strong introduction. Notice the tone, style of expression and the language of the thesis statement. Take inspiration and implement the points next time you put your pen down.
Try to avoid clichés: Avoid writing cliché introductions. Do not start an essay with a definition from a dictionary. It will cause your readers to tune out of your essay. Read essay introduction templates to understand better.
Un-follow the chronology: Experts answering to the query "how to write a perfect essay introduction" state that it is not crucial to write the introduction first. You can compose the body first and then go back to writing the introduction. Doing this may help you to compose a perfect introduction easily. Read some good essay introduction examples to gain relevant insights.
Convince the readers that your essay is worth reading: Your essay introduction structure should be able to persuade the readers that the essay is interesting or relevant. Provide information that the readers will question or disagree. This is a crucial element to arouse curiosity in your readers and engage them.
Do not replicate– The easy solution to "how to write a good essay intro" is not to replicate. If you come across the work of an author, do not replicate the source exactly. Take inspiration and implement your own style. To understand more, you can take a look at the examples of a good essay introduction.
Introduction to different essay formats:
Students often wonder how to write an introduction for an essay of various formats. Now that you have a clear idea of how to start an essay introduction, let's try to figure out how to write the introduction of different types of essay writing.
Let's look at some examples of essay introduction    :
Analytical essay: It is essential to understand the analytical essay definition before structuring the introduction. The essay requires the presentation of some arguments and the writer has to analyse the topic thoroughly. Let's try to figure it out with example essay introduction of an analytical essay:
"Shelly's popular poem "Ozymandias" explores the evanescence of human achievement. The poem narrates a crumbling statue, a wreck in the form of a long-lost king. As the speaker narrates a story he heard from a traveller who faced the statue in the desert, the reader is removed three times from the poem".
Summary essay: The definition of a summary essay is to summarise the points of a given topic.  Let's have a look at a summary essay introduction example.
"A masterpiece refers to a creation that has been critically appreciated. Especially it is believed to be the greatest work of a person's career. In the field of literature, it is the highest honour that a literary work can receive."
Click here to look at some sample essay introduction or essay introduction examples of various essays like conflict essay.
By now you must have got a clear idea of how to write an essay introduction. Summarise your understandings, follow the guidelines, execute the tips, have a close look at the best essay introduction examples. It will resolve all your queries regarding "how to write an essay introduction".
Are you wondering how to write a literary essay? Log in to MyAssignmenthelp.com to avail flawless services
A perfect essay requires a strong and compelling introduction. If you desire to submit a winning paper, then you can hire our essay writing services. Our experts excel at constructing the most exceptional introductions and never fail to deliver a stellar piece of writing.
If you are struggling to compose the perfect essay introduction, then allow the experts of MyAssignmenthelp.com save you out of your woes right now. We can assist you to fetch good grades. Bid a final goodbye to your essay woes by hiring our services.
At MyAssignmenthelp.com, we have a team of more than 5000 writers who cover multiple essay modules. We also can provide you with a plethora of benefits every time you hire our assistance:
Plagiarism free assignments
Urgent delivery
Quality content
Affordable rates
Unlimited reworks
Numerous revisions
Attractive discounts
Loyalty Bonus
Exciting packages
Absolute confidentiality
Secure Payment option
Enjoy our jaw-dropping deals and avail our unmatched academic assistance. Give us a call or drop an email at [email protected] and our executives will get back to you in no time.
Was this article helpful?
YesNo