Back in 2014, we had touched upon the topic of AIDS, discussing the how people get infected and what are the available cures. Then in 2015, we delved deeper into the matter and presented the transmission of the virus and how the government as well as the society responds to the disease. This year, we've gone off the conventional track and have attempted to make a difference to the way society treats patients of AIDS and HIV.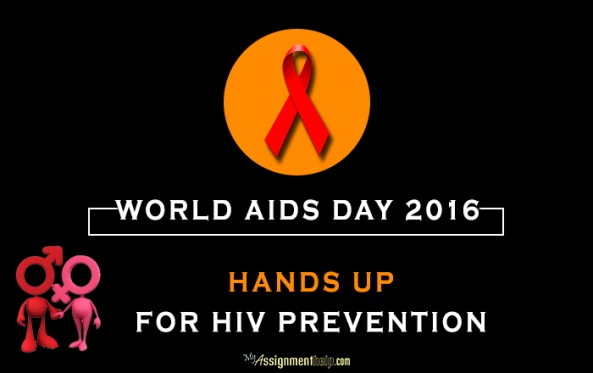 This year's UNAIDS slogan for the World AID's Day 2016 – "It is in our hands to end HIV and TB" – could not be truer. The social discrimination that surrounds HIV is one of the most common reasons why those infected by the virus are afraid not just to get themselves cured but to even get tested for the disease. This has inadvertently added to the rising number of patients since many are unaware and spread the disease without knowing. Therefore, only if we try can we end this AIDS epidemic.
This can come as a rude shock since 64% countries worldwide actually have laws in place to help protect those who suffer from HIV. But the truth of the matter is that 60% countries in total have policies, laws, and regulations that hinder the prevention of HIV along with care, treatment, and support.
In most nations (almost 75%) homosexuality is still considered a crime which has proved to be a major hurdle for the effective treatment of homosexual people affected with HIV. Not only that, if the society finds out that a person has been infected, he's made to feel like an alien and untouchable just because he has AIDS.
However, this hasn't stopped HIV patients all around the world to make UN's vision of ending the AIDS epidemic by the year 2030.
People in Jamaica have successfully implemented The Prevention of Mother-To-Child program in the nation which has led to decreased number of case of children that are born with HIV. 90% of women are now tested in Jamaica for antenatal care, and currently, only 1.6% of adults in Jamaica are patients of HIV/AIDS.
In China, to celebrate World AIDS Day, a 24-year-old homosexual HIV-positive man will be conducting a talk show to present his experience with the disease and to spread awareness regarding its prevention.
In fact, Namibia is hosting the world's most unique beauty pageant of all time. Seven women in the country have come forward and revealed that they're HIV positive to the world to participate in the one of a kind Miss HIV Positive Beauty Pageant in their home country. Their sole purpose of doing is to abolish the stigma and discrimination that they have to face in their day to day lives as HIV patients.
All these people have embraced to global theme of "Hand up for HIV #prevention," put forward by the UN this year and are doing their bit to eliminate the disease as well as the social stigma that surrounds it.
We should make an endeavor to join them too and make the vision of ending the epidemic by 2030 a reality. Remember, AIDS does not just spread through sexual intercourse; blood transfusions or direct contact with the infected person's blood is also to blame. Therefore, proper awareness is necessary for prevention, and eventually the elimination of the disease.
So let's join hands and work towards an AIDS-free future
Get the Best Quality Assignments at Great Prices from MyAssignmenthelp.com
MyAssignmenthelp.com has solutions to all your assignment related problems. Whether you want a term paper, a case study or a dissertation, you can take our help, and our experts will execute the task perfectly. We offer services for over 100 subjects and have a large team of 3000+ Ph.D. writers. We offer great discounts and deals and have kept our prices low despite maintaining quality. Call us on +66261003843 if you want to get an A+ in your next assignment.
Was this article helpful?
YesNo