From apps to websites and beyond, Internet related innovations are changing the face of the education sector. There are thousands of online resources that can help you in writing assignments.  Whether you have a part-time job or you missed an important class, these resources can help you complete your assignment in no time.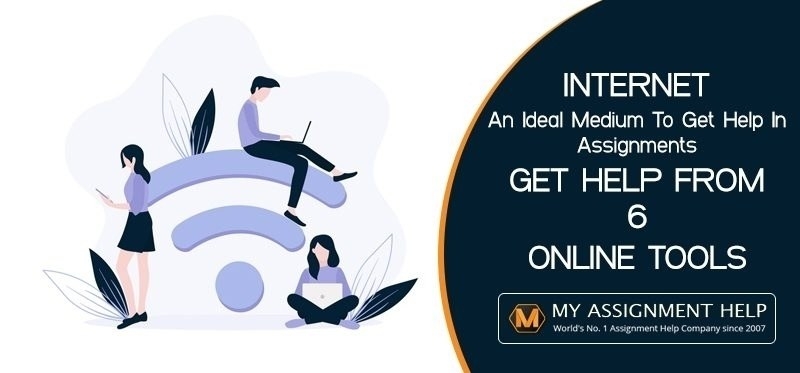 Phraseology
Most students love to stay on the move. Some have tedious part-time jobs and others might have family responsibilities. Sitting at a desk and writing the assignment for hours can be difficult for many. Phraseology lets you write the assignment from your phone or tablet. It is an amazing text editor, and you can link it to iCloud or Dropbox. There's no fear of losing your notes or assignments. You can restore the backup of your documents anytime you want.
Benefits:
You don't have to wait to get back home and start writing the assignment. Just run the app on your portable device and start writing the assignment on the go. It also helps you tweak and examine your text. It is a reliable assignment helper that keeps a count of the number of nouns, verbs and adjectives you've used in the assignment.
You don't have to seek help in assignments from other sources, because this text editor provides you with the readability score. You can rearrange certain lines that you feel are abrupt. Phraseology lets you use new words and allows you to change the font as well.
Essay Map
Many students seek help in assignments when they need to submit a complicated assignment. They find it hard to string the ideas together to craft the assignment. If you are facing the same issue, try out the Essay Map tool. This tool is an ace if you are more of a visual learner. It asks you about the relevant details of your assignment and creates a flowchart accordingly. It provides step-by-step help in writing the assignments. Once you have the flowchart, crafting the assignment will be easier.
Benefits:
You can rely on this tool for help in any assignments. From expository to narrative, Essay Map returns accurate results for all essay types. It is especially useful for elementary, middle and high school students.
The interactive graphic organiser helps you develop an outline of your assignment, an introduction, the main ideas with supporting evidence and a conclusion. You can also navigate through the map for a better experience. Save the document or print it as per your convenience.
Vocabulary.com
Have you been losing marks in your assignments due to poor vocabulary? Then Vocabulary.com is the perfect online resource for you. You can find the right set of words and phrases to express your thoughts logically. This resource is quick and will help you to submit a high quality assignment on time. You can also learn new words in the form of quizzes. You can take help in writing complicated assignments from this online resource.
Benefits:
This website is less of a learning website and more fun. The 10-word quizzes are enough to make the website interesting. You can also track your progress in the form of charts present on the website.
It has a store of amazing words and phrases that can enhance the credibility of any assignment. The quizzes could work for students of any age level. Assignment helpers suggest this website to any student who wants to learn new words.
Easy Word Count
Many students do not use Microsoft Word. Hence, they are unable to keep track of the word count. Professors get annoyed when students exceed the word count. Remember, that you have been given the word count for a reason! You're expected to include all the relevant information within the specified word limit. Easy Word Count can help you check the number of words. You just need to copy and paste your text into this tool and it will deliver the results within a few seconds.
Benefits:
This free tool is extremely easy to use and provides accurate results. Counting the number of words manually can be very time-consuming. Instead, let this tool help you in writing assignments within the specified word limit. It can also help you to analyse your typing speed. You can complete your assignment within the deadline.
By calculating the word count, you can also determine whether you've included sufficient information in your assignment. Providing random and irrelevant information can ruin the quality of your assignment. As a bonus, you can also do light editing and make the most of this tool's feature of highlighting misspelt words.
BibMe
Referencing and citations are important to score high grades. Most of the students seek help in citing the assignments and others may skip this part. Avoiding referencing is not an option because you can lose marks. BibMe can help you cite the references for free and within a short time frame. It provides 4 citation styles including APA, MLA, Chicago and Turabian. According to assignment experts, this tool follows the latest guidelines to cite the references.
Benefits:
The tool takes a plethora of sources into consideration. For instance, it covers journals websites, blogs, books and many other sources for perfect referencing. In addition, it also checks your content for plagiarism.
You may opt for the premium version if you have the right budget. However, the free version of this app covers most of the features. There are several referencing tools that can help you in citing various assignments. As per several assignment helpers, BibMe is the most suitable tool that will take it easy on your budget.
Grammarly
Many students hire professional assignment writers to deliver an impeccable paper. However, you can submit a flawless paper without hiring anyone or spending any money. Grammarly can help you check the grammar, punctuation and spelling. You just need to paste your document on this tool and let the assistant check the entire file. This tool highlights the mistakes and also provides better suggestions to improve the quality of your assignment.
Benefits:
Grammarly is an excellent option to make your assignment grammatically correct. It also helps you to differentiate between formal and informal words. You can take care of sentence structures, better alternatives to certain difficult words and improve the overall vocabulary.
It has a paid version too. But, the free version is almost as good as the paid one. The paid version lets you check the plagiarism as well. The plagiarism report of Grammarly is accurate. Use this tool and become an expert assignment writer right away!
Hopefully, now you don't have to waste time looking for help in writing assignments. The tools and websites mentioned above are amazing when it comes to enhancing the value of your paper. If these tools fail to provide proper assignment help to you, you can hire assignment experts online. You will find several assignment help providers on the Internet. Choose the most reliable company and buy your assignments right away!
Need help with your assignment? Trust the professional writers of MyAssignmenthelp.com
The academic writes of MyAssignmenthelp.com can help you in writing tough assignments. Our experts are PhD and Masters qualified and have at least 2 years of experience in academic writing. Our assignment writers start working on your assignment from scratch, so that you do not worry about receiving plagiarised contents. Check out the benefits you can enjoy by choosing MyAssignmenthelp.com:
Free plagiarism report
On-time delivery
Money back policy
Guaranteed A+ grades
Complete confidentiality
Pocket-friendly rates
Our experts provide unmatched assignment help and ensure that you score the best grades. Place a call at our number to know more about our services.
Was this article helpful?
YesNo