Classroom! If you are a tertiary level student, then you must have a gamut of experience associated with this one word. Every academic year, countless young and aspiring hearts enter their college classroom to seek knowledge, explore their creativity and face different challenges. Some pupils find attending classes intimidating which makes them less capable of learning. Though they have plenty of queries and confusions regarding their studies, still they tend to remain silent throughout the class periods.
The reason for this silence may be fear, shyness or simply lack of confidence. But it is important for all the students to participate in the class as this apprehensiveness can affect your GPA score or you might lose some very good opportunities. So, break your shell and quench your thirst for knowledge. How can you do it? Here are some ways.
Dull participation will not help you as a student. Even simple participation in the class requires preparation from your side. As you might feel a little under-confident to ask your question, you should try and give some time to prepare yourself. Most of the time, students need to get prior knowledge of what the professor is going to teach. Try to study the subject at least once in your home before it is taught in the class. If you face any trouble understanding the concepts, make a note of them so that you get those clarified from your instructor.
Experts suggest that you should not sit idle when your professors explain the subject in the class, try to note down the key issues that they cover. Also, add your own comments beneath it so that if given an opportunity you can provide your own opinion.
Don't Forget!
Whenever you are assigned homework, try to complete it before you attend the next class. Completing the homework will not only improve your knowledge and preparations but will also help you to identify the areas which you don't understand (in case you are unable to do it). On the following day, you can request your professors to clarify your doubts and hence develop an impression of a serious student in front of them.
All the professors, after they complete explaining the particular concept to the students, ask for their opinion and their questions. It is definitely the right time to ask your questions. Most of the students avoid asking any questions as they feel that their question may sound foolish in front of the class. Don't get these negative premonitions bother you. Rather think that you might be helping other students who have the same query, but they are also afraid to ask it.
BE BOLD AND DON'T CARE ABOUT THE REACTIONS FROM THE CLASS.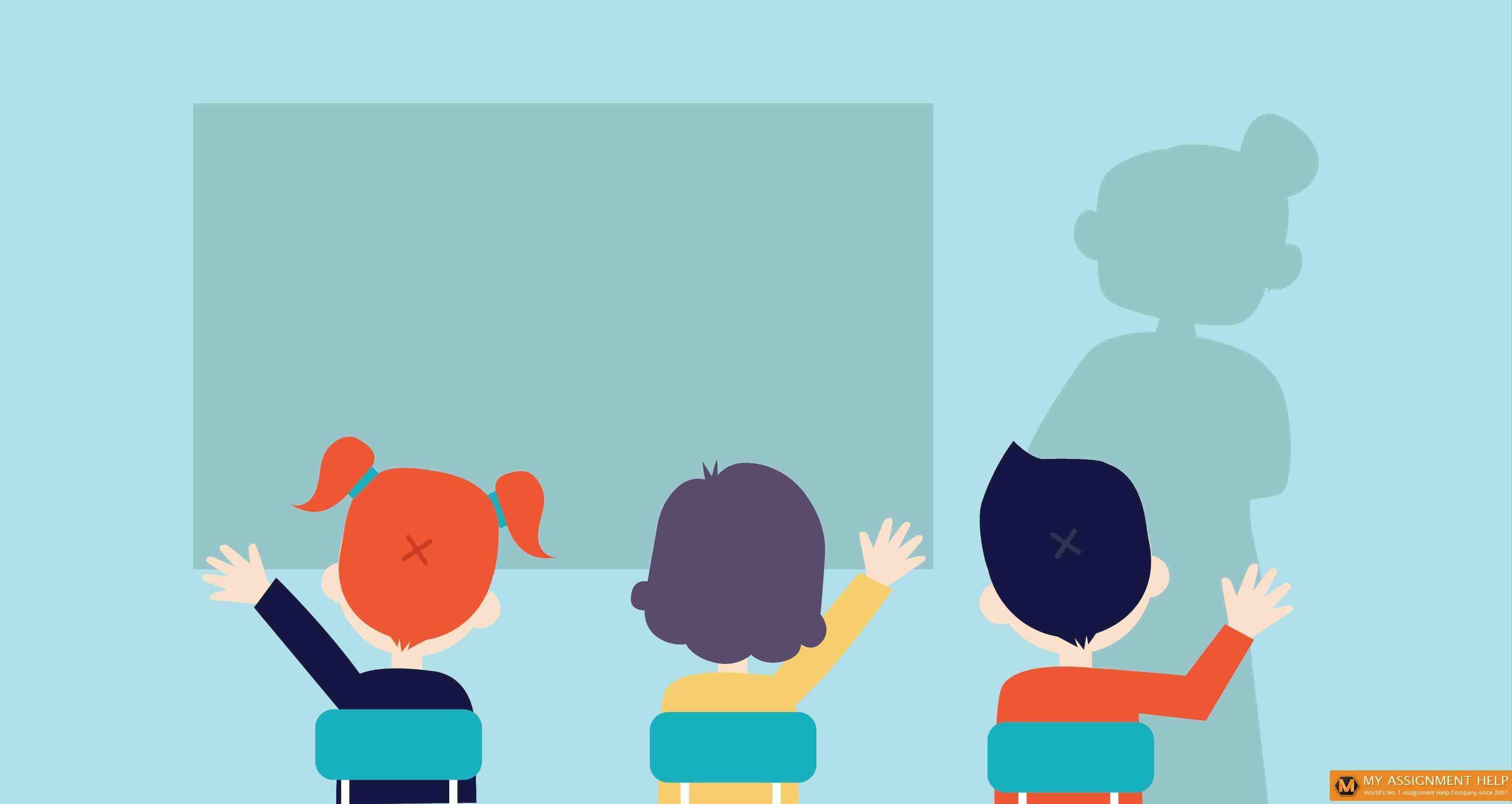 When you start asking questions, the monotonous lecture of your professor will transform into a discussion, which will help you to remain engaged throughout the class.
Don't Forget!
Do not ask your question while your professor is explaining the subject; wait for the right opportunity or when your professor asks, "Any Questions?" You can also raise your hand to seek your instructor's permission to put forward your query. As you may be nervous in the first instance, note down your question before asking it.
Participate in the Discussion
In the college classes, professors give the students ample opportunities to express their own opinion and engage in a formal discussion with other classmates. The discussion often takes the shape of a debate where the students put forward their views on a definite topic. It is more difficult when compared to asking questions as this time you cannot ask anything superficially, rather the opinions that you state should be substantiated with logical reasoning and critical thoughts.
The best method is to
Create a list of points on which you agree and don't agree.
You can base your discussion on other's arguments.
You can add on to some missing facts in the discussion
Try to stick to the topic being discussed and don't go too much to the periphery
For other tips on how to participate in classroom discussion, you can visit the link of  University Counseling Service of the University of Iowa ( hyperlink to https://counseling.uiowa.edu/self-help/tips-for-participating-in-class-discussions/)
Don't Forget!
If you are an international student and you lack proficiency in English language then these classroom debates can be a great platform to enrich your vocabulary and speaking skills.
It is very common that the students tend to forget the lessons learned in the classroom within a few days and sometimes even under a few hours, when they do not revise or participate in the class. As reading the textbook and going through the notes are usual procedures to learn a subject, the activeness and concentration further help to grasp it.
For great tips on how to improve concentration, you can visit the Learning Corner of Oregon State University ( hyperlink to https://success.oregonstate.edu/learning/tips-concentrate-your-concentration)
Don't Forget!
Studying in the tertiary level is very costly especially in Western countries. If you are an international student, you may be spending thousands of dollars or pounds for your course or studying on scholarships. Then every moment is dollar and you cannot lose the chance to learn.
Get noticed by your professors
In the high schools, most of the teachers can recognize any student with their names. But the situation changes in the college where hardly any professor knows any student, unless the latter stands out from the crowd academically. When you sit idle, without asking any question or do not participate in any discussion, the professors can get skeptical about your ability.
After explaining every chapter, the professor asks some questions to the students. When your teacher asks questions to you, if you know the answer, do not hesitate to give a prompt response.
Learn what 32 Professors have to say about being noticed and performing well.
What They Say? ( Hyperlink to https://conquercollege.com/college-advice-and-tips-from-the-top-rated-professors-in-the-usa/)
Don't Forget!
It is important to build a rapport with your professor in the college. Being too shy within the class will not help you. You can ask for a special doubt clearing class from your professor. It is very important that your professors recognize you as they are the ones who would be writing the recommendation letters for you.
Things to remember while speaking in the class
After you complete your college education, you will be starting your professional career. In the professional world, your ability to speak and express your innovative ideas and perspectives to your colleagues and seniors will have a profound impact on your growth and appraisal. Your classroom speeches give you a practice drill for your future endeavors. But before you stand up in your class to speak, there are few things which you need to keep in mind.
Always express your gratefulness to your professor before you start to speak your opinion or question. The phrases mentioned below are polite way to start your conversation.
I would like to add
I am afraid that I disagree with..
I believe that …
As facts state…. And many more.
For knowing more, you can visit the link ( hyperlink the link to https://bsc.harvard.edu/files/ways_to_improve_class_participation_experience_revised_jan_2011.pdf)
Getting a little nervous for the first few instances is quite normal especially when you don't have any experience in speaking in front of 100-odd classmates. So, try to plan what you are going to say. Write it down on your notebook. It is important to decide which door of discussion, you want to open.
If you have no experience or if you are completely new then it is always better to notice some of your classmates before you ask your question to your professor. Observe their body language, confidence and how they are placing their arguments.
Look around for how much co-mates could understand
It is important to maintain certain levels of eye contact with your professor and with other students in the class which is regarded as a formal courtesy. Try to look around the class as you are addressing the whole class (if not you are asking a direct question to the professor) and explain your argument.
Concentrate on a central theme of your argument and express as concisely as possible. Maintain a decent volume of your voice so that every student in the class is able to hear it. Gradually you will develop your own method of public speaking.
What are the benefits of active participation in the class?
Why everyone associated with the academic field, emphasize on active participation in the regular classes? When you stand out for your own views and questions among your friends, it helps you to accomplish many goals. They are as follows:
Sometimes it becomes very hard to concentrate consistently in the one-hour or two-hour classes. You tend to lose your focus and you start thinking about something else. But when you join and actively participate in the classes, your brain becomes alert again and you don't lose track again.
When the students ask questions, the professors understand the extent of their learning. It also helps to identify the areas which still seem to be vague for the students. Accordingly, the professors can again revise those particular issues.
When the professor regularly ask questions from the topic taught to the students every day, the students start coming to the classes prepared. It initiates a healthy competition among the students as the 'who can answer first' strategy gives them the opportunity to impress the professors. Also this exchange of ideas through debates and discussion augments the preparation.
It develops speaking skills
As already mentioned, there are thousands of international students who visit the Western countries to pursue their education. But most of them are weak in English and lacks public speaking skills. This active participation helps them to develop strong speaking skills which are mandatory to secure the best job opportunities.
It helps to build confidence
Lack of confidence and self-belief is one of the common issues faced by the college students. The active participation from the students when they speak in front of their professors and classmates directly improves self-belief and conviction in oneself. A sense of contribution also develops among the students.
It helps to impress professors
Every student wishes to impress the professors with their talent and diligence. In the college where it is very hard to make an impression on the professors' mind. Active participation in the classes helps you stand out to Professors. If you intend to specialize in the particular subject, then speaking up in the classes will help you in future.
It helps in self-assessment
It happens that many students learn wrong. When the students don't participate or talk about it, they will never know about the mistakes. Active participation is very helpful for self-assessment and to identify the weaknesses.
It improves co-ordination
As several students in the class participate in the debate or the discussion, the students get to know and share each others' ideas and perspectives. Accordingly, the students develop the skills of co-ordination, integration and ability to work together. As in the college, all the students are required to prepare group projects and assignments, this sense of co-ordination proves very helpful.
With active participation, very soon you will get to notice a positive change in your grades and confidence!
Reach MyAssignmenthelp.com to get the best coursework assistance service
Almost all the students attending their college face some kind of trouble with their practical coursework assigned to them. The coursework given in the form of assignments, essays, dissertations and case studies is an important part of the curriculum. MyAssignmenthelp.com provides expert assistance to all students who feel helpless with these tasks.
Myassignmenthelp.com has more than 3000+ academic experts holding PhD degree in their respective academic fields. It does not matter whether you are studying in USA, UK or Australia, you will receive assistance only from native experts.
Some of the most exclusive features of our service are as follows:
100% plagiarism free
24×7 Dedicated Live Support
On-Time Delivery
Affordable prices
Unlimited free revisions and reworks.
Having 10+ years of experience, we provide exactly what fits in your assignments. Join Us Now.
Was this article helpful?
YesNo