It has become a challenge for the parents to keep a track on children's activities. The school goers always try to find a smart excuse to escape studies. Paying attention to them is very important for all the guardians. Now day's students are involved in lot of activities, starting from surfing internet to chatting on Facebook and Whatsapp, listening music to instant messaging from their mobile and so on. Helping children develop self-discipline and concentration skill is the key to achieve long term success in schools, colleges and professional world.
This article discusses some practical, manageable tips which parents can apply to the children to remain focused on their studies and succeed.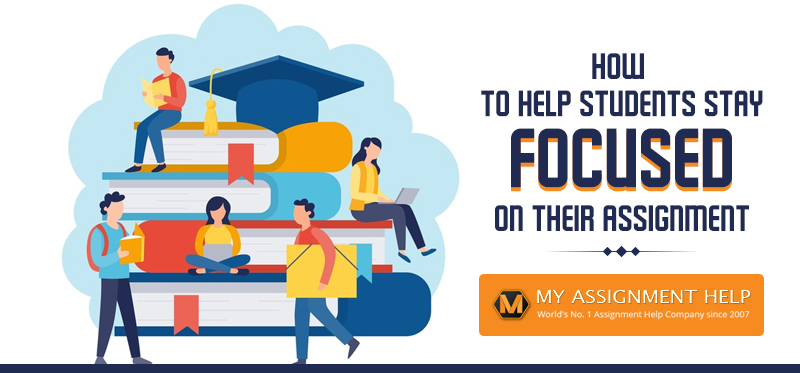 Prioritize Learning
Explain the children that as everyone else in the house have their own responsibilities and priorities, learning new things and studying is the utmost important responsibility and priority as a student. Set examples of the elder ones who are successful in their careers.
Be a little strict with the use of technology
Set strict rules and time limits for the use of internet, playing computer games, accessing mobile, watching television or indulgence in any other activities until they finish their homework correctly. However if a child enjoys music while doing homework allow it because certain type of soft music is good for concentration.
Be like them
The children concentrate more if they find you serious in your work related to studies or writing, do a little bit of book reading  or write something useful or do some other paper work with them. Try to avoid calls during this time and maintain a study environment. Stay nearby them while they are completing an assignment and help them concentrate if he/she gets distracted. Let them know you are watching them carefully.
Praise them for good work
Each one of us like praise, if your child does a good job on a particular assignment praise them with an open heart. It will bring positivity and will motivate them to study and concentrate more on their studies and assignments.
Are you looking for  Assignment Help with 100% accuracy, Myassignmenthelp.com have 4500+ Professional expert Writers   are here to help with your Assignment Writing & also provide 24×7 Online Support.
Connect to teachers and instructors
Always be in touch with the teachers of the school as they also know your child's qualities. Ask them for advices to improve your child's skillsets.
Give rewards
We all like gifts and rewards, plan a surprise picnic, take them to a zoo or an exciting day out, once they finish the assignments on time.
Remember  it is also about forming good habits and learning self-discipline which will ultimately  enable your child  achieve good grades  as a student  as well as grow up as a good human being with confidence to achieve higher goals in life!!!
Was this article helpful?
YesNo