Today, 5th June, we celebrate World Environment Day, one of the principal vehicles resorting to which billions of people across the globe raise awareness to take positive environmental steps. Corrective action and a commitment to global warming, climate change, ecosystem management, good environmental governance and resource efficiency are inevitable for ensuring a better and more sustainable life for future generations.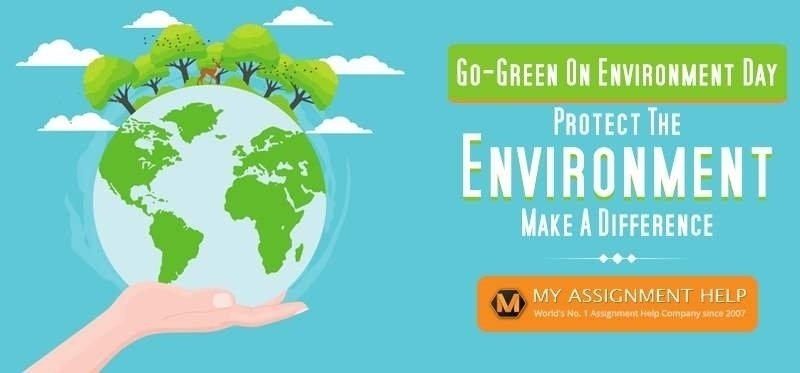 The theme for this year's World Environment Day earmarked by United Nations is 'Seven Billion Dreams, One Planet. Consume with Care'. The message is loud and clear — Do something positive to turn the problem around.
Speaking on the occasion, John Kerry, the Secretary of State, expressed his concerns. "The Arctic is melting faster than we predicted. Islands and coastal regions are fast facing the threat of catastrophic flooding; countries around the world continue to suffer from historic droughts. Unless we take immediate global action, these threats will multiply," Kerry said in a statement released by the US Department of State.
He, however, expressed his optimism that the situation could be reversed. According to him, every person on the earth had a role to play in protecting the environment and responsibility to make the earth a better place for future generations to come. Among these troubling trends, there was still hope left that we could reverse or slow the devastating effects of global warming, Kerry concluded.
Ban Ki-Moon, the UN secretary-general, echoed Kerry's sentiments.
"Although individual decisions may seem small in the face of global threats, when billions of people join forces in common purpose, we can make a tremendous difference," said Ban Ki-Moon. By pointing this out, she was doing her bit to inspire the earth inhabitants to raise their awareness level.
For the same purpose, United Nations Environment Programme (UNEP) has taken a step to invite individuals to register themselves and their activities on their website for saving the environment. The organization is also contributing in Milan Expo (Italy) where new environmental technologies are being displayed to encourage larger mass participation.
Italian Minister for Environment Gian Luca Galletti expressed his gratitude, "It is an honor for Italy to work with UNEP in leading the global celebrations for World Environment Day 2015."
Other nations across the world are also actively taking part in the celebrations and raising the concern levels among its natives.
An Australian band, Formidable Vegetable Sound System, has come up with a song titled 'Limits' to spread the "Go-green" message. The video is available on UNEP website and urges you to "get back, get back, know your limits and choose wisely."
This apart, the US is hosting the most number of individual events in the honor of World Environment Day. The events include a clean-up drive in Miami, an eco-friendly album release in Chicago, a camping trip in Houston and cleanup/nature walk/spiritual experience in Los Angles.
In Australia, a huge event is taking place. More than 2500 school students are 'taking a closer look' at a variety of nature subjects from a kitchen garden to microscopic water bugs at Adelaide Botanic Gardens to celebrate World Environment Day.
However, it is worth mentioning here that hosting events are not enough for Australian environment because political leaders are not doing their part to protect Australia's natural heritage. It is unfortunate to say that the Abbott government itself has contributed to pollution in the Australian environment.
How?
The Abbott government approved mega mines in Queensland, the world's seventh biggest polluter. It further encouraged deforestation of the World Heritage Tasmanian Forests. They also gave its go-ahead for dredging on the Great Barrier Reef. US President Barack Obama himself condemned the Abbott government when Australia hosted the world leaders in Brisbane G20 for all these decisions.
Apart from these man-made problems, there are many environmental issues that are unraveling its ugly and giant effect on us. High commodity prices, the collapse of fisheries and natural disaster are the most visible consequences of global warming.
The Earth's temperature is taking a giant leap, resulting in record-breaking heat in India, which has killed more than 2300 people this summer, according to a Press Trust of India (PTI) report. If we continue to burn fossil fuel at this rate, the problem will take a worse turn.
Extinction of species is another evident problem. WWF has reported a rapid loss of various species, ranging between 1,000 and 10,000 times than natural extinction rate.
Lack of fresh water is another problem that needs our immediate attention. Around 1.1 billion people do not have access to fresh water and water system. The same problem arises with food production. Around 805 million people suffer from food paucity, which prevents them from leading a healthy life.
The more the world population increases, the more we put our existence in danger. Of the world's 20 most populated cities, 13 are situated in India and three in China. So it is in our hands whether we want to see the earth as a better place for living.
When there are many evolving complications, there are successful stories as well. U.N till today has reported a total of 6,437 pledges and more than 3,000 activities registered on their website.
This is not about what big organizations or leaders do; it is about individuals. So this World Environment Day, let's commit to make a change, small or large; do more recycling of products, plant trees and avoid wastage of food. We need to be the ones to protect our environment.
MyAssignmenthelp.com is here to take away your assignment complications
MyAssignmenthelp.com is the name that you need to remember when you face any complications with assignment writing. Our trained experts are qualified to help you with your assignment writing. Be it high school or college level assignment or Ph.D. thesis on any complex topic, our experts are ready take the challenge.
As you don't want to mess up with your grades by handling assignments all by yourself, we give you helping hand to achieve good grades and appreciation from your tutors.
Our vast range of services includes:
Essay Writing Help
Dissertation Writing Services
Case Study Writing Help
Thesis Help
Term-paper Writing Online Help
Book Reviews Writing Help
Homework Help
Call our customer care panel to avail any of these services; they are available round the clock to attend you.
Get offers and discounts on your first order!
Was this article helpful?
YesNo