Assignment writing is an integral part of academic curriculum. No matter which academic level you are at, there's always going to be some form of assignment to solve. With your promotion from one level to the next, the requirements of these assignments get tougher.
Interestingly, it is possible to have a smooth sail throughout the entire academic journey. You can either opt for professional assignment help or identify the challenges and prepare yourself accordingly. While the first one is more convenient, the second one can actually help you in the long run.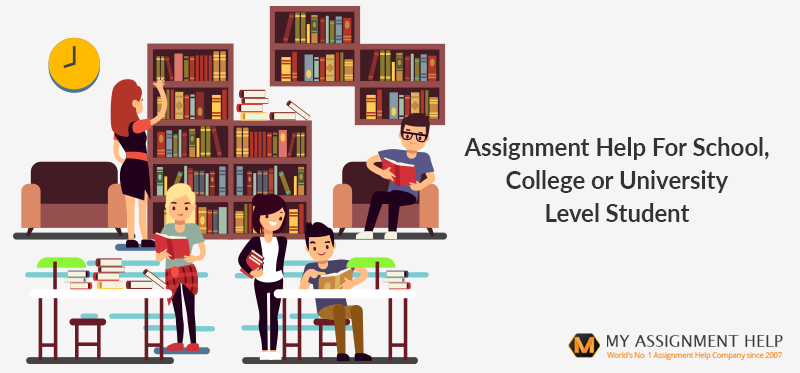 In this blog, we are going to address the challenges that students face while solving their assignments. Since the challenges vary from one education level to the other, we will discuss the challenges separately for each level.
What challenges do school students face while solving their assignments?
In Australia, school education is segmented into three levels – primary, secondary, and senior secondary.
Challenges encountered by students in primary school:

This is the first phase of academic education for young students. Students need to take some time to get used to the concept of assignment writing.
Also, in the primary stage, the students are starting from scratch. That means they need to rely solely on the recently gained information to solve their tasks.
Lastly, all the new information and might may seem overwhelming to a lot of students in the beginning. However, most of them get used to the drill with time.
Challenges encountered by students in secondary school:

By the time a student reaches the secondary level, he/she gets used to the curriculum. However, new specialisations and more complex assignment requirements keep causing confusion for the secondary school-goers more often than not.
A lot of students start attending extra-curricular activities during secondary education. So, a lot of them experience a time crunch while working on their assignments.
Getting accustomed to the new and more complex assignments is another challenge that students need to deal with.
Challenges encountered by the students in senior secondary school:

On the senior secondary level, the requirements such as citation of the references and plagiarism-free content come into the scene. In a majority of the cases, these add extra pressure on the students.
Students find out their passion and interests during this phase. It can have an adverse effect on the academic performance of the student.
Also, increasing competition can make things a lot more challenging for individual students.
What challenges do college students face while solving their assignments?
The existing challenges like the fear of plagiarism and complex citation guidelines continue to make assignment writing more challenging for college students. However, there are some new challenges that add more adversity to the situation.
A lot of students start working part-time during their college years. While it may look good in their resume, the job often causes a time crunch. So, when a student is asked to prepare an assignment, he/she struggles to make time for that.
In college, the professors do not entertain grammatical and spelling errors. So, the students need to perform extra measures to ensure the accuracy of the content. With time constraints, it can be a challenging thing to do.
Also, the thought of having a professional career and expectations add more pressure on the students.
What challenges do university students face while solving their assignments?
University courses for Masters level students bring challenges for the students. For obvious reasons, the courses are more difficult than the bachelor courses in college. A student can expect to face the following challenges in his university life.
The students in universities need more in-depth data for their assignments. Since it is an advanced course, a student may need to present genuine data that are unknown to an average person. Performing intense research work is undoubtedly challenging.
Dearth of unique and intriguing research topics is another challenge that can make the life of a university student difficult. The originality of the topic plays a crucial role in the student's academic career. Not having the right topic for the assignment can drive any Masters level student mad.
Getting the instructor or supervisor to approve the thesis is another challenge that university students experience quite often. The originality of the topic is one factor. But there are several other factors such as the effectiveness of the research, what discoveries it can make, and its contribution to the field of study, which a student need to consider while drafting the thesis for his research assignment.
As you can see, assignment writing and challenges are constant throughout a student's academic career. If you can identify these challenges from the beginning, you can take necessary measures to tackle them in every level of education. However, if it seems too difficult, you have the option to opt for professional support on assignment writing.
Finding it difficult to overcome academic challenges? Get necessary support from the experts of MyAssignmenthelp.com
No matter which academic level you are at, you are always going to find some challenges while solving your tasks. MyAssignmenthelp.com ensures that you get a helping hand in dealing with the challenges whenever you need help. It is one of the top assignment writing companies on the internet.
At MyAssignmenthelp.com, we acknowledge that the requirements of every student are not always the same. To ensure you get the much-needed assistance on your assignment, we have introduced personalised services. These services provide support based on your requirements and instructions. What's more interesting is that our services are available on more than 100 different disciplines, including the following:
English literature assignments
Math assignments
History assignments
Physics assignments
Chemistry assignments
Biology assignments
Philosophy assignments
Business and management assignments
Media and communication assignments
Computer science assignments
Nursing assignments
Law assignments
Statistics assignments
Engineering assignments
Accounting assignments
Moreover, you get plagiarism-free flawless content with proper formatting and citations from our PhD qualified experts on every order. We guarantee prompt delivery of support at the best price in the market. If you have a query regarding our services, you can get in touch with our customer support. It remains active throughout the day.
Was this article helpful?
YesNo