Plagiarism: The parasite eating away reputation
A Plagiarism Statistic Report by P.org stated that 59% of high school students have admitted cheating in a test, the last year. 1 out of 3 high school students have admitted using the internet to plagiarize their assignments. This certainly depicts a sad picture of how this "plagiarism epidemic" has plagued academics. Don't earn a bad name with your teachers by plagiarizing assignments.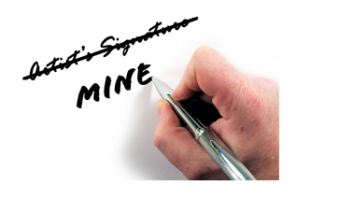 Once you create an impression of cheating student, even the most genuine of your assignment would be scanned for plagiarism by your teachers. Know the consequences of plagiarism so that you do not reach the dead end in academics . Know what plagiarism can do to your academic reputation.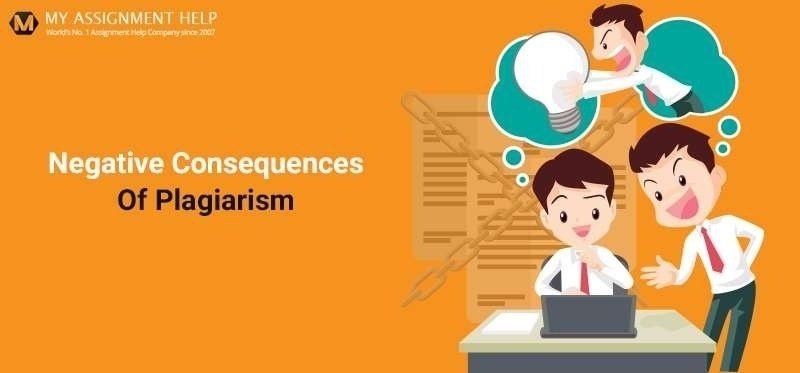 Ruins Academic Reputation
Have you imagined what would happen to your academic career if you ever get caught in the act of plagiarizing assignments? Your assignments would get rejected, your scores would take a nosedive and in many cases , you can even be expelled or put under suspension. Most of all your reputation as a credible person would have negative impact. This will lead to trust issues among your academic heads on any kind of activity, you are involved in, even if it be of sports or events in your school or University. It is often said that "Failure with originality is better than success with imitation or duplication".  Are you ready to face these serious consequences? I believe, NOT!.
Steps to avoid: The American Journal Experts are of the opinion that plagiarism is a breach of publishing ethics. In order to avoid such misconducts in your academic publications, consider following these 3 simple steps:
Write all academic papers from scratch.
Refrain from using repetitive sentences.
Understand the difference between drawing references and copying ideas.
Leads to unsuccessful research
In a case study on Plagiarism, "Cheating and Research", the author of the study defines plagiarism as a serious issue and a "widespread type of research misconduct". Every research to produce fruitful conclusions needs to be as original as possible. Think of a thesis paper on " Pollution and biodiversity"
If you copy from some source that some pollutants at a certain level caused reduction in biodiversity, you may go utterly wrong. There were some control conditions under which the scientist had mentioned such a fact. Maybe, you cant create the same control conditions and even if you differ by some fractions, the result may be completely different. It would be clear in front of the research committee that you have plagiarized from some other source. The embarrassment that would follow would belittle you in your eyes, leave alone the ruin of academic career.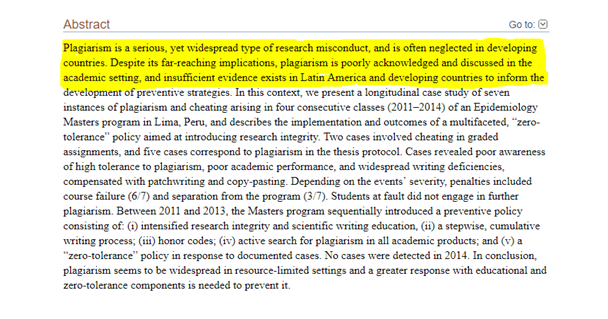 Source: https://www.ncbi.nlm.nih.gov/pmc/articles/PMC5432416/
There are many kinds of plagiarism:
It may include paraphrasing , which implies changing the order of words or replacing few words from a source and producing it.
Copying from internet and pasting it
Copying an idea or argument. Depict other's argument as your own
Copying protocols of experiments from any source without self -experimenting
There is a wide difference between plagiarism and copyright infringment. The diagram will illustrate the difference and similarities: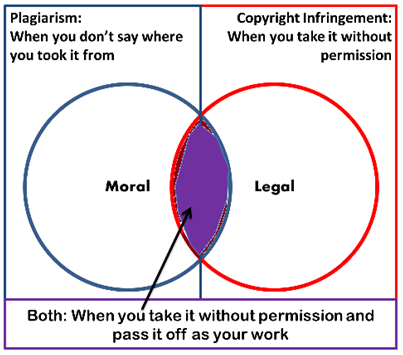 If your academic work gets identified as a work of plagiarism due to intentional paraphrasing, then the chances are that you will never have a strong ground to prove your research findings as an original work. Consequences? You will probably end up being a dishonest, shady and underqualified researcher marring your chance for admission and research in reputed institutions.
Steps to avoid: The negative consequences of plagiarism in research can be avoided by taking note of the following steps:
Refrain from imitating others' works in your research paper.
Use trustworthy sources.
Produce original ideas and never overlook the significance of adding references and citations.
Test everything you obtain from any source to determine the relevance and truthfulness of the information.
For presenting any argument, use your own logic and means of interpretation.
Suspensions and other disciplinary actions
A news in timeshighereducation.com cited an example of a survey, which reported that 143 students were expelled for plagiarism.
Plagiarism is an offence that will lead to suspension from academic institutes, paired with the odds of being subjected to severe disciplinary action. Why will you allow such things to happen in the first place? Isn't it always better to look for a remedy and work in accordance with the anti-plagiarism regulations?
The consequences becomes even more grave in higher research works. One can suffer legal penalties , fines and even a jail sentence.
Steps to avoid: While there are quite a few ways to avoid plagiarism, the three most significant ones listed below. Have a look:
Start the very day, assignment or dissertation is allotted
Create a time table of how much work you are going to do every day.
Only take references from credible sources and acclaimed publications
Consult your professor or teacher to ensure that you are going in the right direction about an assignment requirements.
Never keep your work pending. Consider writing at least a couple of pages daily, including original slants with a fresh mind.
Ask your friends, classmates and fellow workers to revise your assignment. For sake of confidentiality, you may not leak the entire assignment but you can reveal certain parts.
Make it a point to mention authentic sources and the names of the authors used in your paper.
Copyright infringement and legal repercussions
Reportedly, the original author holds the right to sue the plagiarist in a federal court on the grounds of violation of the copyright. This establishes how a student can get caught in a legal trap, if he/she commits plagiarism.
Steps to avoid: The subtle act of plagiarism can lead to legal consequences. Here's something for you to stay out of the trouble:
Hire an expert professional and have your work verified as an original piece.
Download and use trustworthy plagiarism checkers for confirmation.
Never leave any work unacknowledged and refrain from using watermarked images. Creating footnotes or providing sayings or interview aspects in inverted commas is a good practice.
Negative impact on the goodwill of educational institutions
Not only will the student be subjected to legal penalties, but the academic institution will be held equally responsible for failing to prevent such misconduct. The academic executives and branch heads of various educational institutes are working towards preventing plagiarism in any possible form.
Steps to avoid: Here are a few effective steps that academic institutes should follow in order to restrict the negative consequences of plagiarism.
Foster interactive education among students, so that they can understand the consequences of plagiarism.
Create a special faculty of anti-plagiarism experts, within the college premise.
Help students with sufficient findings for any work given, by providing access to original research archives.
Try to make library exhaustive and relevant for student's works.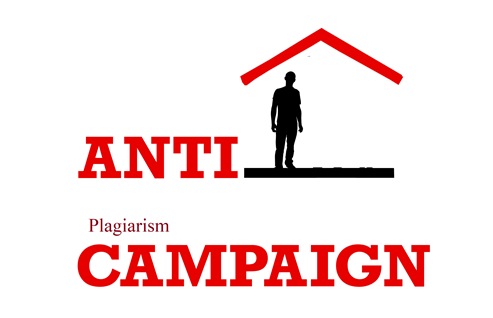 Now that you know the negative consequences of plagiarism, take note of the points mentioned above. It will help you to confront the menace and embrace authenticity in every paper.
Afraid of the Consequences of Plagiarism?
Get 100% Non-Plagiarized Solutions from MyAssignmenthelp.com
While studying the psychology behind plagiarism, it was found that the common causes of plagiarism were stress, immense work load, lack of time, lack of skills and knowledge, lack of confidence to produce quality assignments.
Sometimes dilution of University or School's focus on plagiarism, makes the student believe that they can get away by copying and duplicating their assignments.
If you are unsure of the fact whether you will be able to come up with a fully non-plagiarized assignment, then get in touch with our experts. We, at MyAssignmenthelp.com, offer quality assignment writing solutions, at  best price. Hire our services and enjoy the assurance of 100% originality.
We have a diligent team of academic experts, drawn from reputed institutes, who look after the plagiarism issues in assignments, with precision. It doesn't matter if you are looking for dissertation writing help or essay help; our writers are available round the clock to provide you with the finest, 100% authentic solutions.
Our academic assistance is comprehensive. We believe that to make assignments error and plagiarism free, multiple checks are required. The assignment solutions given by us undergoes repeated audits and reworks, to ensure that even unintentional duplication is not there.
In case you want to check the proficiency of our assignment writers, feel free to check the assignment samples present on our website. Get in touch with us without delay, and order your copy at the earliest to know what best assignment service looks like. Once you fill up the order form, we will assign one of our finest writers to work on your paper. Place your trust in our professionals, and 100% original assignment will be delivered to you before the submission deadline.
Was this article helpful?
YesNo